Children who witness gun violence are more likely to visit the emergency department of a local hospital for a mental health emergency, according to a new study.
The study appeared Monday in Journal of the American Medical Association. The study was led by Dr. Aditi Vasan of the National Clinician Scholars Program, Perelman School of Medicine, University of Pennsylvania, Philadelphia. Vasan also works in the Department of Pediatrics and PolicyLab at Children's Hospital of Philadelphia.
The researchers studied children living in neighborhoods in inner-city Philadelphia. They matched shooting data from police with hospital records to find their subjects. More than 54,000 children were included in the study.
This location-based cross-sectional study included 128,683 emergency department encounters for children aged 0 to 19 years living in 12 zip codes in Philadelphia who presented to an urban academic pediatric emergency department from January 1, 2014, to December 31, 2018. Children were included if they had one or more emergency department visits in the 60 days before or after a neighborhood shooting and lived within a quarter-mile radius of the location where this shooting occurred."
Children need trauma-informed care
The findings suggest children need immediate trauma-informed care following the witness of a shooting. "After adjusting for covariates, children residing within one-eighth of a mile of an episode of gun violence had greater odds of having a mental health–related emergency department visit," the authors reported. "This association was most marked in the 14 days following this shooting. This association decreased in a time-dependent manner, including at 30 days and 60 days.
"In an analysis of children living within a quarter mile of a shooting, we found a similar association between violence exposure and mental health–related ED utilization at seven through 60 days," the authors continued. "The association was stronger for children living closer to the shooting. There was no modification of the association based on patient race, age, or sex."
Previous studies have shown the children who witness shootings present with mental health problems.
More than 2,600 people shot in study sample
More than 2,600 people were shot in the study area between 2014 and 2018. More than 54,000 children living nearby had one or more emergency department visits within 60 days of a shooting. "The majority of these children were black (45,946 or 84.5 percent) and were insured by Medicaid (42,480 or 78.1 percent)," according to the study authors. "After adjusting for age, sex, race and ethnicity, median household income by zip code, and insurance, children residing within one-eighth of a mile (two to three blocks) of a shooting had greater odds of mental health–related emergency department presentations in the subsequent 14 days, 30 days, and 60 days."
The study is timely because gun violence is on the rise. "Many children living in the United States are exposed to gun violence in their neighborhoods," according to the study. "In a 2015 national survey, one in every eight children aged 14 to 17 years reported having witnessed a shooting. Black children are at particularly high risk of gun violence exposure; as many as 51 percent of black children aged 10 to 17 years report having heard or witnessed a shooting in their neighborhood."
The authors issued a call to action. "City health departments and pediatric health care systems should work together to provide community-based support for children and families exposed to violence and trauma-informed care for the subset of these children who subsequently present to the emergency department," the authors concluded. "Policies aimed at reducing children's exposure to neighborhood gun violence and mitigating the mental symptoms associated with gun violence exposure must be a public health priority."
Acknowledging gun violence impact
In an accompanying editorial, JAMA paints a grim picture of the impact gun violence is having on children. "Seeing, hearing, or experiencing a firearm injury of any kind increases a child's risk of everything from future firearm injury to posttraumatic stress, to substance use," according to the editorial. "The risk increases as the number of exposures increases. This risk also increases when it is multiplied by other toxic stresses like structural racism, other traumas, and food insecurity."
The editorial praised the research for having significance far beyond its findings. "The finding of short-term increased mental health–related emergency department visits should be a signal of not just of these individual children's distress, but also a marker of a community-level need for attention to behavioral health after a shooting," according to the editorial. "Countless more kids and families in the community are, doubtless, also struggling, and deserve help before they, too, need an emergency department visit."
The research group has developed text-message programs and apps to improve psychological well-being after physical or relational violence exposure. Others promising interventions include afterschool programming and community health worker interventions.
"We must also prevent the shootings before the trigger is pulled," according to the editorial. "Resilience training can only do so much. Primary, secondary, and tertiary pediatric firearm injury prevention measures will often overlap. They can range from individual-level programs (the work being done in Philadelphia by Scott Charles to improve safe firearm storage or Healing Hurt People's interventions with those who have experienced violence) to neighborhood-level interventions such as planting gardens in vacant lots.
"Policy changes, like efforts to reduce trafficking of illegal firearms, also make a difference. None of these interventions on their own are enough. But together, they can make a real dent in the number of gunshots experienced by a community and by a child—and, therefore, in the long-term consequences."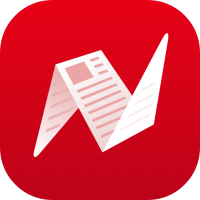 This is original content from NewsBreak's Creator Program. Join today to publish and share your own content.