As part of a plan to attract and retain workers to the hard-hit food and hospitality industries, the city and county of Denver may funnel bonuses of $1,500 each to new and existing employees.
Incentives are needed in these industries because they lost a lot of business due to COVID-19. Many workers left and retrained for more recession-proof industries.
The money for the bonuses comes from federal COVID-19 relief funds. The city is spending $1.5 million on the bonuses, with about $85,000 going to administration costs. Each of about 140 employers can apply to receive grants of up to $10,000. They can dispense the money to employees as they see fit.
The average bonus is expected to be $1,500. Based on those calculations, the program would bring a grand-and-a-half windfall to 943 people.
The City Council will vote on the matter Monday.
Immigration status irrelevant
"The program is designed so that minus a six percent administrative fee for the associations to properly administer the $10,000 grants to employers, the employers retain no portion of the cash grants, and the dollars go directly to employees," according to a city staff report. "'Denver Back to Work' does not limit benefits to workers who reside outside of the City & County of Denver, but only requires that the employer is hiring for a Denver location; the program also does not consider the immigration or naturalization status of the worker."
Colorado Restaurant Association and Colorado Events Alliance will administer the grants, part of the Denver Back to Work program. Restaurants and hotels don't have to be members of their associations to be eligible.
Food, hospitality workers especially hard hit
"This program grants relief to the local workers in industries strongly affected by the ongoing pandemic and reflects the data that lower-wage workers have been disproportionately affected by reduced hours, job losses, and ongoing job insecurity as well as greater health risks due to significantly fewer options for virtual work," according to a city staff report. "Data show that such lower-wage positions are more likely to be held by people of color and especially women."
Denver currently has a shortage of workers for the food and hospitality industries. "Emerging from the dual crises of both a public health emergency and dramatic economic downturn, Denver finds itself in an unusual employment climate," according to a city staff report. "Balancing the availability of higher wages, better benefits, scheduling flexibility, and even protection against health exposure risks, some workers from Denver's restaurant, hospitality, and events sector do not appear likely to return.
"Others who were working in restaurant, hospitality, and events settings in March 2020 may not have the intention or skills/experience to leave the industry now, although it is clear that employers must present a more attractive hiring and retention picture. Competition for top and experienced talent is fierce."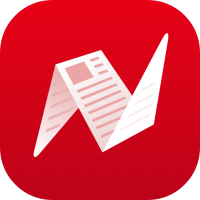 This is original content from NewsBreak's Creator Program. Join today to publish and share your own content.