A research letter published in Journal of the American Medical Association shows that staff vaccination rates at the nation's nursing homes remain low at about 60 percent.
The research was conducted by authors Brian McGarry, University of Rochester; Karen Shen, Harvard University; and Michael Barnett, Harvard T.H. Chan School of Public Health. They found certified nursing assistants – the staff members who provide the most direct care to residents – had the lowest vaccination rate.
In an accompanying editor's note, JAMA called the vaccination rates "unacceptable."
"Certified nursing assistants bathe, dress, and groom residents," the editor's note explained. "They help them eat. Physical distancing is impossible. A CNA with a positive SARS-CoV-2 test result is highly likely to transmit COVID-19 to a resident.
"For this reason, nursing homes would be the most sensible place to introduce a vaccine mandate, because unvaccinated nursing home staff present an imminent risk to the vulnerable residents in their care. A recent Biden administration initiative that would make federal funding for nursing homes contingent on the vaccination of their employees is an important step."
The elderly and people with chronic illnesses are at greater risk for contracting COVID-19. Outbreaks have plagued nursing homes nationwide.
Vaccine saving lives at nursing homes
'Vaccines have been instrumental in reducing COVID-19 cases and related deaths among U.S. nursing home residents," according to the study. "However, low vaccination coverage among nursing home staff, who may introduce COVID-19 into facilities, could contribute to future outbreaks, especially in the presence of more transmissible variants. Maximizing vaccination coverage among nursing home staff and residents is critical."
The authors looked at almost 15,000 nursing homes. By July 18, 60 percent of staffs and 81.4 percent of residents were fully vaccinated. CNAs had the lowest rate at 49.2 percent. Registered nurses and licensed practical nurses posted a 61 percent vaccination rate and physicians and independent practitioners reached a 77.3 percent vaccination rate.
Nonprofit nursing homes have higher vaccination rates
"We found that nonprofit and non-chain nursing homes, facilities with higher Medicare star ratings, and facilities with longer-tenured staff achieved greater vaccine coverage, suggesting that organizational characteristics, including ownership structure, quality, and ability to retain staff, may be key in facilities' ability to vaccinate residents and staff," the study's authors reported. "However, the present findings suggest that facilities are also subject to broader challenges to vaccine acceptance in the community because facility coverages were strongly associated with county-wide vaccination coverage and staff coverage was strongly associated with 2020 presidential election voting patterns."
Vaccination requirement likely coming soon
In places where countywide vaccination coverage is high, rates also are higher at nursing homes. One political party remained less likely to be vaccinated, according to county records. "A 10 percentage-point increase in the county adult vaccination coverage was associated with increases of 2.7 percentage points in staff and resident vaccination coverages, respectively, while a 10 percentage-point increase in Republican vote margin in the 2020 presidential election was associated with a decrease of 1.4 percentage points in staff vaccination coverage," according to the study.
It may become a federal requirement for nursing home staffs to be vaccinated. "President Biden recently announced that the U.S. Department of Health and Human Services is developing new requirements that nursing homes mandate COVID-19 vaccinations for staff as a condition for receiving reimbursement from Medicare and Medicaid," the authors reported.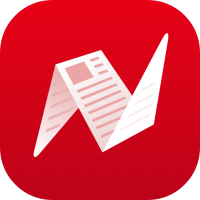 This is original content from NewsBreak's Creator Program. Join today to publish and share your own content.