Denver rapper Jay Triiiple had the City Council swaying with their hands up and clapping to her music Monday during a performance in council chambers.
The council chose to spotlight Jay Triiiple, arguably Denver's most famous hip-hop artist, as part of an ongoing series highlighting local talent at council meetings.
"Jay Triiiple is a storyteller whose confidence and attention to detail create a standout lane for the Denver based MC," the artist explains on her Sound Cloud page. "Using music as a major form of expression is the ultimate formula for dynamic hip-hop and Jay Triiiple exemplifies that inspiring energy."
Jay Triiiple wowed the City Council with her sassy, inspiring lyrics. The council gave her a standing ovation.
"She raps about her life experiences with an authentic and relatable voice all while crafting rhymes," Council President Stacie Gilmore said. "Jay Triiiple is a raw talent, undeniable hustle and charisma."
Jay Triiiple said she was nervous performing for the council, but busted rhymes with gusto. "Coming from Decatur where neighbors don't want you to be greater … Then I moved to the Mile High and ain't got high yet … I got inspired by my fear and it landed me here … I shine brighter as the world gets darker … I can't go back I can only get farther."
City Council honors service dogs
The council also was entertained Monday by several service dogs. Councilman Chris Hinds read a heart-tugging proclamation honoring the animals. Hinds, who is in a wheelchair, had a service animal named Porthos that recently died.
"Organizations training service dogs perform a vitally important role in helping people with disabilities live safe, independent, and more comfortable lives by providing vigorous training of service animals," the proclamation reads. "In some programs, assistance dogs can be in puppy and advanced training for up to two years, serve their human partners for many additional years, and become pets after age requires retirement from official service."
Hinds called his service dog the first City Council dog, as it always was at his side during council meetings.
"Other types of animals also contribute to human assistance," according to the proclamation. "Facility dogs work with a facilitator working in a health care, visitation, or education setting.
"Therapy dogs accompany their owner into specific settings for the benefit of residents or clients as part of a therapeutic intervention, including at one time in the Denver District Attorney's office. There is also increasing focus on providing dogs trained specifically for our veterans, so they have a battle buddy in their transition back to civilian life."
The proclamation also recognized organizations like Canine Companions for Independence and Freedom Service Dogs. Those organizations provide service animals to people who need them free of charge. It can cost up to $50,000 to train a service animal.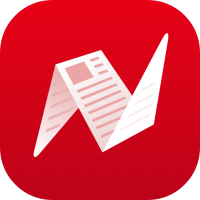 This is original content from NewsBreak's Creator Program. Join today to publish and share your own content.