Despite complaints that Environmental HazMat Services Inc. humiliates people experiencing homelessness and leaves behind a big mess, the City Council agreed Monday to extend its contract for another two years.
Council members listened to several people speak for and against the company's contract renewal during a public hearing. Many people said they are fed up with the encampments and therefore support the company's work.
But many others said the company leaves behind a mess. "They have habitually failed to adequately perform the work," resident Katie Blakey said. "Community members like me are forced to clean up after them."
City staff said the encampment sites often look in disarray after the sweeps because the company only handles hazardous waste. City staff is then used to complete the cleanup by sweeping up the remnants. "It takes a while to get to the whole city," a city staffer told City Councilwoman Candi CdeBaca, who was the sole vote against renewing the company's contract.
Unhoused find trouble retrieving belongings
Advocates for people experiencing homelessness explained it is almost impossible for the unhoused to retrieve their belongings seized in a sweep. This is in violation of a legal settlement agreement that says the unhoused must be able to retrieve their belongings after sweeps.
The site that stores the belongings from the sweeps is only open in the early morning hours, 6-8:30 a.m. Councilman Chris Hinds noted that public transportation in Denver is slow at 6 a.m.
"In District 10 hundreds of people are living in tents," Hinds said. "We get dozens and dozens of emails each day about the encampments and they're asking for more sweeps," he said of his constituency.
He said his district "would be a disaster" without a way to clean up the encampments. "But the cleanup doesn't leave the area cleaned up."
Still, he said it's not fair to hold the company accountable without putting them on notice. "Trying to pass the buck to any vendor is passing the buck."
Sensitivity training ordered
Others took issue with Denver police working as security guards at the possession reclamation site. In some instances, the unhoused people retrieving their belongings must face the same officers who took them.
But many fiercely defended the company. "The crews do impressive work," said a resident named Tim.
So far, the city has spent $1.5 million with the company since 2018. City staff made several adjustments to the contract in response to city council concerns.
The company's employees will undergo sensitivity training. "We hear your feedback and we've made adjustments," a city official told the council. He said there also will be on-site performance reviews after each cleanup.
Councilman calls for transparency in billing
Hinds pointed out that the invoices from the company are murky, calling them "opaque at best." A city staffer said sometimes the company would bill for a month's worth of work and the city never objected. Moving forward, invoices will "take services in small bites that will be easy to digest."
According to Terese Howard of Denver Homeless Out Loud, the group surveyed 150 people displaced by the sweeps. Of those, only 19 percent were able to get to the storage facility and only half of those retrieved their property.
City staff vowed to concerned council members to require later business hours for possession pickup. They also stressed that the contract can be canceled at any time without cause with 20 days' notice.
Kashmann, Sawyer demand improvements
But City Councilman Paul Kashmann said the clause doesn't mean anything without a plan B. "Without a plan B, I expect a real reticence to cut these people off."
Councilwoman Amanda Sawyer angrily chided the company. "Our city needs to be clean and right now it isn't," Sawyer said of the trash the company leaves behind.
Sawyer called the lack of a complete cleanup "unacceptable." She said it also is unacceptable that "several viral videos of our unhoused being treated poorly" have begun to circulate the web. "We need to keep our city clean, but not at the cost of the dignity of our unhoused residents, especially when the job is not being done well."
She told company officials it's a final warning to get their act together. "Let me be very clean this is your last chance. The quality control needs to be improved immediately."
Hinds asked city staff whether portable toilets, hand-washing stations and sharps containers could be placed adjacent to encampments. He said he keeps hearing the mess would go away if the city provided those services, and he wants to test it.
But city staff said the point of encampment sweeps is to discourage urban camping, and adding sanitation measures would encourage it.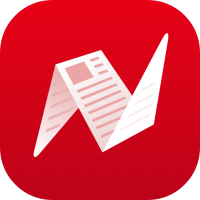 This is original content from NewsBreak's Creator Program. Join today to publish and share your own content.