If you're like a lot of people, you think Pugs are adorable.
Whether you own a Pug, want to adopt a Pug, or just want to play with some Pugs be sure to attend the annual Pugs in the Park from 10 a.m. to 3 p.m. Saturday, Sept. 19 in Denver's Central Park.
This is the largest gathering of Pugs in Denver and is sponsored by Colorado Pug Rescue. There will be a costume contest, so be sure to dress your pug in their favorite outfit. There also will be a pug kissing contest. Microchipping of Pugs will be available for $25.
The best dressed Pug will be featured in Colorado Pug Rescue's annual calendar. There also will be Pug products for sale and items available for silent auction. Donations are being accepted. You can learn more by clicking here.
Pugs sometimes are referred to as big dogs in a little dog's body. They can be slightly difficult to train, but are very loving, according to the American Kennel Club.
The AKC web page for Pugs features a short video of the "Pugdashians," a family whose Pugs have gone viral on social media. The video shows the Pugs surfing in a pool in their swimsuits.
History of the Pug
The history of the Pug goes back 2,000 years to ancient China. "The emperors of ancient China had a preference for flat-faced toy dogs—the Pekingese, Shih Tzu, and Pug were all developed as refined pets of the emperor, his family, and members of the imperial court," according to the American Kennel Club. "Like many breeds favored by Far Eastern potentates of the ancient world, Pugs were a closely held treasure that outsiders could acquire only as a gift."
Pugs became more worldly in the 1500s "when Dutch traders returned to Europe with specimens of the breed," according to American Kennel Club. "Legend holds that the Pug became the mascot of Holland's royal House of Orange when a Pug save the life of the Prince of Orange by barking to warn the prince of an attack on his camp by Spanish troops. When William and Mary of Orange arrived in England to assume the monarchy, their Pugs accompanied them and began a craze for the breed among the British."
Pugs pretty low-key
As a rule, Pugs are not terribly yappy animals. They only bark when alerted to something.
"The worldwide fascination with Pugs can be gauged by how many names the breed has had in various eras and places: Lo-sze (China), Mopsi (Finland), Doguillo (Spain) are just a few," according to the American Kennel Club. "Among the Dutch, still closely associated with Pugs, they are known as Mophonds."
And how did Pugs get a name that sounds as cute as they are? "Theories abound as to the origin of the name Pug," according to the American Kennel Cub. "One suggests that Pug is based on the Latin word 'pugnus,' meaning 'fist' —the idea being that the dog's face resembles a clenched fist."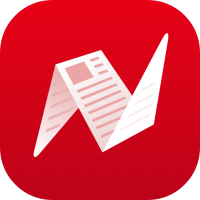 This is original content from NewsBreak's Creator Program. Join today to publish and share your own content.