For years, people experiencing homelessness have been camping along the South Platte River in Denver. That included myself during a period in 2019 when I was experiencing homelessness.
The Platte River is a natural place for certain types of homeless people to go. It is quiet along the river and most people who camp along it aren't looking for any trouble.
Most, but not all. A person was murdered at an encampment along the Platte River in Englewood.
Still, living along the Platte River is dangerous. Wildlife is abundant. I saw rat infestations on areas of the bluffs where old campsites had been abandoned. I once caught a family of raccoons staring at me as they all congregated in a nearby sewer pipe.
One morning I saw a porcupine. Once a snowy white owl swooped down over my head while I was walking along the river path. That was cool though.
I swear I even saw a black bear cub once, but that probably was sleep deprivation.
The Platte River also is a dangerous place to sleep along due to flash flooding. I once fell asleep next to some rapids right off the bike path. I fell asleep on a red ant hill and woke the next morning in severe pain.
But the Platte River is a good place to go to get away from the screaming and hollering that often comes with homelessness. Someone always is in duress or looking for a fight at spots frequented by the homeless. People experiencing homelessness who are living with PTSD can't endure some of the nonsense that goes on at food sites and shelters (although this has improved now that security is employed).
The various unhoused cultures along the Platte River
I am fascinated by the different people who live along the Platte River. Perhaps it's the budding sociologist in me (I minored in Sociology at Augustana College in Rock Island, Ill.)
There were young men who lived communally along the Platte. They all hung out with an older man who seemed to supply things for them.
There were several loners, like me. Many had extremely long hair and beards and seldom said a word in passing. You saw them in the same clothes for months at a time.
There were some sophisticated campsites along the Platte. I once lived under a railroad bridge along the Platte. Talk about noisy. I remember one cold night when a giant goose came into our enclosure to stay warm with us.
The encampment was built well enough that we were completely sheltered and tucked out of site. I stayed with a veteran who had built the camp. One night a man with a pickaxe came flying through a sheet rock wall the veteran had erected. We were chased from the camp by the man, who was behaving territorially.
Some people pitch tents in the super-high brush along the bluffs of the Platte. These bluffs are abundant with wildlife, from rats, to raccoons, to snakes. I always was afraid of getting bitten by a critter and therefore found it very difficult to sleep in the brush.
Some people bathe in the Platte. This is dangerous, too, as the Platte River contains high levels of fecal matter. In the summer, its bottom is covered by huge, ugly fish.
Living inside the framework of a bridge
I remember one guy lived in the framework of a railroad bridge. He lived in between the metal beams that anchored one side of the bridge. You never would have known he was in there.
When accessing the bike path behind Salvation Army Crossroads homeless shelter, and turning right, eventually you run into Globeville and a new park. Sadly, the water never was turned on there.
The parts of the Platte River Trail going into Globeville and beyond are a little creepy. One night I fell asleep along the path and woke up the next morning to a group of Army recruits running laps past.
When turning left from Crossroads on the path you eventually get to Confluence Park. I never went beyond Confluence Park. But there are plenty of places to camp along that part of the path, too. I once spent the night directly below a foot bridge so I would not be spotted.
The river trail closes at night, and police do patrol it. I never intended to fall asleep along the trail the times I did. I usually was afraid of critters. And I did not want to encounter police.
Eventually, I was stopped by police and arrested when I fell asleep along the trail. I had a warrant for my arrest related to a different time police woke me when I had fallen asleep. Both times police beat me and once I was taken to the hospital before jail.
Still, hanging out along the Platte River was the best way to keep my PTSD under control. Usually, it was quiet along the Platte River Trail.
Once I ventured to the other side of the river and was beaten over the head by a guy with a skateboard. I learned not to cross over to that side.
Homelessness was by far the worst days of my life. Hanging out along the Platte made it a little more bearable.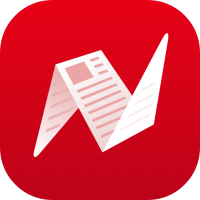 This is original content from NewsBreak's Creator Program. Join today to publish and share your own content.