I really enjoy going to the fair every year. I like the concerts, have fun on the rides, and absolutely love the food.
Fair food. As a reporter I've visited lots of county fairs all over the country working for various newspapers. I find the smell of the fair food sizzling an intoxicating feature of the summer celebrations.
Made in little trailers by people who travel the country, the food's usually not gourmet. In fact, it may be the opposite of gourmet.
I loathe pretentiousness, and that may be why I so love fair food. Don't worry about the grease dribbling down your chin – nobody's going to call you out at the fair. Spill mustard on your shirt? No big deal. Just be sure to pre-soak it when you get home.
The fair's your excuse to indulge. Taste that cotton candy melting in your mouth. Load up with greasy goodness but make sure you don't overdo it.
Fair season is winding down now, which means no more fair food for another year. So, let's take a moment to explore that genre. I'll share some favorite fair foods and then you can tell me in the comments any notable dishes I may have missed.
The Blooming Onion. My favorite fair food by far is the blooming onion. What could be better than a stinky onion coated in juicy grease, battered like only the fair can do?
Cotton Candy. Indulge your favorite color of this airy confection on a stick. You'll notice the fair likes to put food on a stick.
Corn dogs. This hot dog on a stick may be the most venerable fair mainstay. The outer coating's taste will take you back to childhood fair memories.
Chocolate covered bacon on a stick. Yes, it's as good as it sounds. Sweet chocolate paired with smoky bacon tastes incredible. You'll have a difficult time deciding which flavor is dominant – the chocolate or the bacon.
Fair food and the gym rat
For those of you who skipped fair food this year because it's not good for you, maybe next year you can dip a toe in the debauchery. The exercise equipment company Precor offers tips on faring the fair if you're health conscious. Those include:
Try to indulge in one just one treat. Avoid the buffet effect when it comes to fair food.
Consider sharing portions with family and friends. Let them absorb some of the calories and fat. There's plenty to go around.
Drink a lot of water – it will help you feel full.
Avoid excessive alcohol consumption.
Do a lap around the fair before you commit to your splurge. See what's available and make a careful choice. That way you'll know if they have your favorite.
Foods like baked potatoes, fruit on a stick, and grilled corn are healthier fair choices. Avoid funnel cakes and fried candy on a stick.
Making your own fair food
If you can't go another year without fair food, here's an online site of fair food recipes by Taste of Home.
Fair food is as American as apple pie. Just don't give yourself an upset stomach and then board the Tilt-A-Whirl.
What's your favorite fair food? Did you experience any new foods this year or know of some unique dishes? Leave your comments below.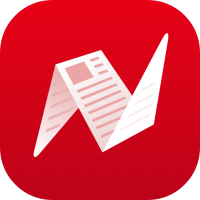 This is original content from NewsBreak's Creator Program. Join today to publish and share your own content.