How many of you have taken a walk somewhere around Denver and noticed that at times it seems you pass through a ghost?
At least that's what the old wives' tale said caused localized spots of cold air that you can feel when outside for a walk. You can walk three or four steps and pass through a cold spot that fast.
I noticed this phenomenon shortly after I moved to Colorado. Tonight, I noticed it particularly well. While walking at Martin Luther King Park in the Central Park neighborhood, I passed through cold spots several times on my hour-long walk.
Although the temperature outside was 80 degrees, I could feel cold air pass through my legs (I was wearing shorts) several times on my walk.
Just like walking through a ghost, as the superstition goes.
But what's going on really?
Meteorologist explains radiative cooling
Wouldn't you know that a meteorologist on Quora already has answered this question. I was fascinated by the explanation.
"You are probably taking your walk during a clear-sky, dry, windless evening," Darwin Long explains to a person who posted, "When you go for a walk and go through a cold patch of air, where is that air coming from?"
He continues, "I have experienced this countless times too, and there are a few things going on that cause this phenomenon: cold air drainage, radiative cooling, and evaporative cooling."
Denver's dry climate and high altitude make for perfect cold-spot chemistry. Meteorology explains why the drafts may chill you during a walk on a summer night. "On a clear, cloudless, calm evening, the ground in open areas radiates heat away into space, and cools off much faster than ground under trees, between buildings, or water (like a lake or ocean)," Long describes. "Also, the ground higher up, like on top of a hill, cools off faster because it is more completely exposed to the clear sky than the ground in a canyon or valley.
"This is radiative cooling - as the ground surfaces rapidly cool off, the air right above it a few feet is chilled too. Cool air is denser than warm air, so stays close to the ground, and will, like a liquid, seek lower areas to flow down into."
Conditions for cold blasts perfect at park
This makes perfect sense. The sky was clear on my walk tonight and the air calm. I was on the perimeter of a very large open space that contains a grassy football practice area and baseball diamonds. I felt the cold spots as I walked along a meandering path.
There's another logical explanation for the cold spots. "If it is a still evening with relatively low humidity, and you walk past an area like a park or large lawn that has been watered or is in the process of being watered with sprinklers, the evaporation of water into the air surrounding that area causes evaporative cooling of the ground and foliage surfaces, which in turn chills the surrounding air, and can pool around that locality, causing a 5-10 degree temperature drop as you walk past," Long attests.
Chalk up the mysterious blasts of cold on a summer night as just another Denver weather feature, like snow that melts the next day.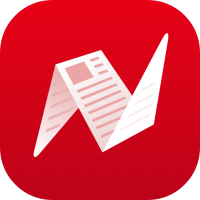 This is original content from NewsBreak's Creator Program. Join today to publish and share your own content.