Talk about getting their feathers ruffled.
Several people on Facebook bombarded a woman with criticism after she posted the picture of an eagle feather on a Colorado nature photography page on Monday. Turns out, it's illegal to possess an eagle feather unless you are a Native American person who is registered to have one.
Commenters on Facebook felt compelled to educate the woman, who was thrilled to not only spot an eagle but have it leave a feather behind.
"For hundreds of years Native Americans and Alaskan Natives have used eagle feathers for religious and cultural purposes," according to the U.S. Fish and Wildlife Service. "Eagles are directly protected under two Federal laws: the Bald and Golden Eagle Protection Act and the Migratory Bird Treaty Act. These laws generally prohibit the possession, use, and sale of eagle feathers and parts as well as a number of other activities."
For instance, you can't take a dead eagle and have it stuffed at a taxidermist. President Bill Clinton made that illegal.
Repository distributes feathers to natives
Native Americans who want to possess eagle feathers must obtain them from a federal repository. "The (U.S. Fish and Wildlife) Service operates the National Eagle Repository as a clearinghouse for eagles and eagle parts to provide Native Americans with eagle feathers for religious use," according to the U.S. Fish and Wildlife Service. "The repository collects dead eagles salvaged by federal and state agencies, zoos, and other organizations. Enrolled members of federally recognized tribes (as established under the Federally Recognized Tribal List Act of 1994, 25 U.S.C. Section 479a, 108 Stat. 4791) may obtain a permit from the service authorizing them to receive and possess eagle feathers and parts from the repository. Permit applications must include certification of tribal enrollment from the Bureau of Indian Affairs. Because demand is high, waiting periods exist."
It's not just majestic eagle feathers that are illegal to possess. If your favorite youngster finds a blue jay or cardinal feather, those also are protected. In fact, more than 1,000 species are protected under the Migratory Bird Treaty Act.
"If your favorite niece picks up a pretty blue jay or cardinal feather off the lawn and stuffs it in her pocket, she is technically violating the law," according to Smithsonian Magazine. "While it's highly unlikely game wardens will swoop down and arrest her, it's hard to know how a feather—which most birds molt every year—was obtained, whether it was found or plucked from a hunted bird. So, there's a blanket prohibition on possessing them."
Rules govern how feathers are used
Native Americans can possess eagle feathers in ways other than obtaining them from the repository. "Such items include any owned before eagles were first protected by Federal law (1940 for bald eagles, and 1962 for golden eagles) and feathers and parts passed down within a family or received as gifts from other Native Americans," according to the U.S. Fish and Wildlife Service. "Native Americans may wear feathers legally in their possession or make them into religious or cultural items for their own or tribal use. They may transfer feathers to tribal craftsmen to be fashioned into such objects; no money may be received for the feathers, but craftsmen may be compensated for their work.
"Native Americans may give feathers or other eagle items as gifts to other Native Americans and may hand them down within their families. They may not, however, give them to non-Native Americans."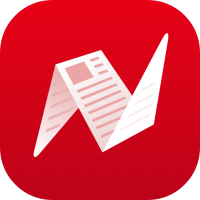 This is original content from NewsBreak's Creator Program. Join today to publish and share your own content.