Playing to Americans' most basic survival instincts, COVID-19 has resulted in an uptick in hunting in Colorado and across the country.
People who enjoy hunting suddenly had time off from work due to stay-at-home orders. In the meantime, people were rushing to stores to stock up on goods. "Hunters took advantage of stay-at-home emergency orders," according to a news release by NSSF, the Firearm Industry Trade Association. "Businesses in cities and small towns were closed, but the woods, fields and marshes remained mostly open.
"States saw record hunting license sales (in spring 2020). It was a natural reaction to the supply chain concerns and bare grocery store shelves. Americans became more concerned with their food supply. Turns out, the lands provide and provide richly."
The industry trade association surveyed consumers about their firearm buying habits. "Kansas saw the uptick," the trade association reported. "A 'sharp spike' was reported in licenses purchased from 2019 to 2020. The itch for the outdoors hit 15-year-old Kansan Allison Forgy, who said, 'With COVID-19, many people are trying things that they have not done or have not done in a while.'
"Ben Jack, a manager at Southerlands Outdoors of Topeka, Kan., said he wasn't surprised. 'The popularity of hunting and archery has grown quite a bit,' he said."
According to the High Country News, Colorado saw a spike in hunting licenses last year. "Several factors are at play here, including recent policy changes in how the state licenses hunters and the healthy economy pre-coronavirus," the News reported. "As for the early April call surge, 'maybe part of it's that people were sitting on their couches and didn't have much to do,' (Colorado Parks employee Dan) Zadra said. But a renewed desire to secure one's own food could account for some of it, he added."
Colorado parks welcome visitors in droves
According to Colorado Parks and Wildlife, visitors have flocked to state parks during the COVID-19 era. "During the COVID-19 pandemic, Colorado state parks saw explosive growth in park attendance as Colorado residents and out-of-state visitors sought outdoor and socially distanced activities," according to a Colorado Parks and Wildlife news release. "State parks usage grew by 2.2 million visitor days from the 2014-15 state fiscal year and a further 30 percent during the spring of 2020."
Now, the state is investing $20 million into park improvements. "Throughout the pandemic, we watched our Colorado community flock to our state parks in record numbers for solace and the mental and health benefits associated with spending time outdoors," said Governor Jared Polis in a news release. "The increase in park visitation proves the importance of outdoor spaces to Coloradans, and our collective need to invest in preserving and improving our state park system so our human use does not overwhelm our state's natural resources.
"This increased funding, which is part of Colorado's bipartisan stimulus package, will provide additional access and recreational opportunities that connect people to the outdoors and protect the landscapes that make Colorado so spectacular."
Human to animal transmission a concern
Some may wonder if you can contract COVID-19 from eating the meat of an infected animal. According to the CDC, there is no evidence to support that. "Currently, there is no evidence to suggest SARS-CoV-2, the virus that causes COVID-19, is spreading in free-living wildlife in the United States, or that wildlife might be a source of infection for people," according to the U.S. Centers for Disease Control and Prevention, or CDC. "However, some wild animals are known to be susceptible to infection, and some non-native wildlife, including big cats and non-human primates, have become infected in captive settings such as zoos.
"There is no evidence that you can get COVID-19 by preparing or eating food, including wild hunted game meat in the United States."
The Association of Fish and Wildlife Agencies says game is not immune to COVID-19. While there's no evidence to show a human could get COVID-19 from wild game, it's possible a human could spread the disease to the animal. "As humans currently represent the major reservoir for SARS-CoV-2 and no evidence exists that this virus is present in wild mustelids, felids, or canids in North America, the risk of transmission from a wild animal to human should not be of concern at this time," according to a statement by the agency. "The potential for reverse zoonosis, however, may be valid, particularly in contexts such as rehabilitation, wildlife exhibition, and captive animal research where humans and animals may interact in close proximity for extended periods of time."
However, it does not appear hunters pose much of a COVID-19 risk to the wildlife. "At present, standard hunting and lethal trapping techniques for North American species of Mustelidae, Felidae, and Canidae pose minimal risk of reverse zoonotic infection to wild populations and essentially no risk of zoonotic infection to humans engaged in harvesting individuals of these species," according to the agency.
First-time hunters turning out
The Washington Post also reported that COVID-19 brought out the hunters. "Many states saw a dramatic rise in residents taking a hunter safety class for the first time," according to The Post. "Some reported growth in young, female and first-time hunters — groups that hunting advocates have been trying to recruit for years, in hopes of slowing the demographic decline."
Some people turned to hunting out of worry there may be a grocery shortage. "The disruption in supply chains during the pandemic has made people more aware of food security issues, amid a growing interest in local food sourcing," The Post reported. "Some people dealing with financial hardship may be hunting for subsistence. Despite the increased turnout, fewer hunters have donated surplus meat to food banks than in previous years."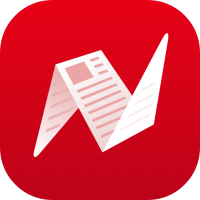 This is original content from NewsBreak's Creator Program. Join today to publish and share your own content.