The Denver Police Department swept a homeless encampment Tuesday outside the Four Winds American Indian Council, a move protesters called racist.
"Forced removal of native people continues in 2021 under the (Denver Mayor Michael) Hancock Administration," uttered the narrator of a video shot by Denver Homeless Out Loud, a homeless advocacy group.
The scene became tense when police showed up. For a while, protesters and police played tug-of-war with a fence police were trying to erect.
Police were peppered with profane, insulting language. The insults were relentless. The Denver police showed remarkable restraint, not being baited with angry words. They did not respond.
'A legacy of indigenous genocide'
"You're profiteering off suffering," a woman screamed at police. "How do you sleep at night?"
Protesters used sweeping statements such as "all cops" when describing Denver police. "There's no good ones," screamed a woman. "No good cops in a racist system."
Denver Homeless Out Loud had advertised on its Facebook page that the sweep at the Indian Council was coming. They encouraged people to show up and be heard.
"Denver is continuing a legacy of indigenous genocide," one of their memes reads.
Native Americans are disproportionately affected by homelessness. While they represent about 1 percent of Denver's population, they make up 5 percent of the homeless population, according to a recent study.
'No justice, no peace, no racist police'
"No justice, no peace, no racist police," a crowd of about three dozen protesters began to chant. Drumming, singing, and chanting could be heard at times.
The center did not ask for the encampment to be swept, advocates said. The center provided drinking water and electricity to the campers.
"Support the Denver indigenous refugee camp," Denver Homeless Out Loud advertised earlier this week on its website.
Several city brass appeared at the sweep and scanned the crowd nervously. The protesters continued to relentlessly harass the police, who remained stone-faced. One person in the crowd pointed out that all the officers were white.
Denver officials called white supremacists
Several times during the protest Denver officials were referred to as white supremacists. But Denver Mayor Michael Hancock, perhaps the biggest proponent of the sweeps in Denver, is black.
"Why are all your cameras off," one man hollered at police. "Would you mind turning them back on, I don't feel safe."
"Pinocchio Pazen, where's he at?" raged another woman, referring to Police Chief Paul Pazen.
"No justice, no peace, no racist police," the crowed erupted again and again.
Removing the encampment took time as dwellers slowly picked through their things as police stood by. Police allowed the boisterous protesters their Freedom of Speech rights.
The debate over homelessness in Denver has grown increasingly ugly as the encampments multiply.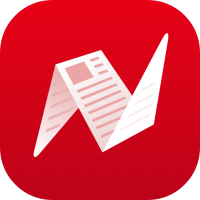 This is original content from NewsBreak's Creator Program. Join today to publish and share your own content.