A trio of public health experts have written letters to Denver city officials asking that people experiencing homelessness be supplied water and toilet facilities near their encampments.
Maria Westbrook is working on her Ph.D. at University of Colorado, Denver. She conducted research in 2018-2019 regarding people experiencing homelessness on Denver's streets.
"The dearth of public bathrooms and hygiene facilities helps explain why 54 percent of our survey respondents noted it was 'difficult' or 'nearly impossible' to find a place to use the bathroom when needed," she wrote in a letter to the Denver Board of Public Health and Environment. "Our survey confirms the numerous research studies which find that inadequate bathroom and hygiene access is a contributor to mental stress and mental illness."
Few public restrooms around the city have running water. City officials told the news media last week it's because they don't have enough personnel to switch the water on.
Restroom facilities scarce in Denver
I experienced homelessness in 2018-2019. While the entire experience was terrifying, nothing about it was worse than not having a place to use the restroom.
Most stores and restaurants in Denver, especially downtown, don't allow anyone to use the restroom without buying something. Many places even then do not offer restroom facilities, saying the toilets are "closed." The idea is to discourage people experiencing homelessness from using their facilities to clean up.
Thomas Gray, who has his master's in social work and public health, said in his letter to the board that water and toilets should be a top priority. "A major concern to me about the City and County's strategy on homelessness is the lack of preventive health interventions for foreseeable and reoccurring health issues within Denver. Water, sanitation, and hygiene are at the top of this list with an absence of efforts to address the unavoidable open defecation and urination that occurs from a lack of bathroom facilities and water access."
COVID-19 closures linger
Denver city officials haven't reopened restroom facilities closed due to COVID-19. "When COVID-19 mitigation strategies resulted in a loss of access to facilities with public buildings closing around Denver, handwashing stations were distributed by Denver Department of Public Health and Environment, though these were temporary and minimal," Gray wrote. "Local grassroots organizations appeared more effective in providing clean water to encampments during this time. No noticeable effort was made to address the loss of bathroom access, which was already extremely limited pre-pandemic."
Gray said similar conditions "likely exacerbated an outbreak of the diarrheal disease Shigellosis among people experiencing homelessness in 2020, which had similar severity to the 2019 hepatitis A outbreak," he wrote.
Medical doctors clamor for restrooms
Medical doctors Sarah Rowan, Sarah Stella and Ed Farrell authored a letter to the board together. "To create a safer and cleaner Denver now, a robust program for providing public trash containers with regular pick-ups is desperately needed," they wrote. "Similarly, access to public restrooms, more public sharps disposal containers, and handwashing stations would greatly benefit people experiencing homelessness and the community at large. We believe that this would be a positive first step in addressing the main sanitation concerns that exist around encampments."
Copies of the letters can be found on the website of the homeless advocacy organization Denver Homeless Out Loud.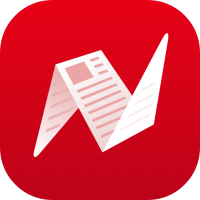 This is original content from NewsBreak's Creator Program. Join today to publish and share your own content.