A man who spoke during public comment period Monday at the Denver City Council meeting said the city "is under siege by drug dealers turned criminals," referring to its many encampments.
"Homeless Out Loud uses its reach … using mentally ill and the drug addicted as pawns," he added.
It's far from true that all homeless people suffer from drug addiction or mental illness. A recent survey by the Common Sense Institute showed that "In Metro Denver, 30 percent of individuals experiencing homelessness have a substance abuse concern and 36 percent have a mental health concern." This number is far less than many people may think.
The man who spoke before the council expressed anger over things he has seen at encampments. For example, he saw one group re-assembling their camp just a block away from the previous one using tents given to them by Denver Homeless Out Loud.
He said one tent contained a dog on a boiling hot day. The dog harassed someone, he said.
Homeless Out Loud distributes the tents because people experiencing homelessness lose theirs in the sweeps. Most go into the trash.
Homeless Out Loud always live on the scene
Denver Homeless Out tirelessly advocates for people experiencing homelessness in Denver. As such, they document every single sweep via video. They also challenge cops and city officials on legal matters pertaining to people experiencing homeless. For example, they try to make sure the settlement agreement of a class action lawsuit is adhered to. When representatives of Homeless Out Loud see crews destroy someone's belongings at a sweep, they'll videotape it and ask on camera why they're doing it.
According to the man who spoke at the council meeting, Denver Homeless Out Loud is just using homeless people to push an agenda that is "anti-establishment." He said the group has made them into "police victimized pawns."
He added, "Denver does not torture its poor, Denver does not torture its poor," repeating it twice for emphasis. Last week, a resident repeated "Denver tortures its poor" approximately 60 times in 60 seconds during public comment period.
Another public speaker Monday lamented Denver tossing away money "moving the unhoused around."
Yet another speaker said he believes the city charter requires the council to discuss things publicly before making changes. He said putting up orange fencing and rocks all over the city never was discussed. "I don't recall a public meeting being held," he said. "Why are we allowing the entire downtown to be destroyed? It is an absolute travesty, the desecration of Denver with boulders and orange fencing."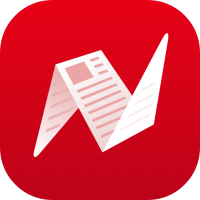 This is original content from NewsBreak's Creator Program. Join today to publish and share your own content.