The sputtering machine that handles homelessness in Denver costs a half billion dollars per year to operate and is staffed by about 4,000 employees.
That's according to an analysis released by the Common Sense Institute. "The Economic Footprint of Homelessness in Metro Denver" includes research produced by Brenda Dickhoner and Lili Valis.
Dickhoner "has spent the last decade working in education policy at the national and state level," according to the report. "Most recently, at the Colorado Department of Education, she developed and implemented policies to ensure all students have access to a high-quality education. Prior to CDE, Brenda served as an expert for the Colorado Department of Higher Education on research and policy related to college access and success."
Valis "graduated from the University of Colorado Boulder in 2019 with a B.A. in political science and a minor in business administration," according to the report. "She moved to Washington, D.C. after graduation where she worked in business development. After coming back to Denver, she joined Common Sense Institute as a research analyst before she will join the United States Air Force through the Officer Training program in September 2021."
Organizations that are part of the Homeless Leadership Council reviewed their data. The council is made up of executives from some of Denver's largest homeless services providers.
"Common Sense Institute has partnered with CU Denver, the Downtown Denver Partnership, Together Denver and other local associations and business leaders to conduct an economic analysis of the organizations serving individuals experiencing homelessness within the city of Denver and the broader seven-county Metro Denver region," according to the report. "The initial phase of the project includes the compilation of current resources dedicated to the various parts of the homelessness ecosystem for the purpose of understanding the economic footprint."
The 2020 Point in Time survey, an annual count of people experiencing homelessness, tallied more than 6,000 unhoused people in Denver. Homelessness increased 25 percent from January 17 to January 2020. A quarter of people experiencing homelessness in Denver are families with children younger than 18.
What can be done for $500 million?
So just how much is half a billion dollars? "In comparison, Colorado spends $324.5 million on the statewide budget of the Department of Public Safety," according to the report. "Out of the total estimate of $481.2 million, approximately $434 million is spent within the City of Denver, while approximately $15.9 million is spent with the City of Boulder and approximately $7.8 million is spent within the City of Aurora. For a population ranging from 4,171 to 10,428, these expenditures equate to a range of $41,613 to $104,038 per individual experiencing homelessness in the City of Denver."
By comparison, children in grades K though 12 in the Denver public school system have about $19,000 each spent on their education annually, according to the report.
The actual amount of money spent on homelessness is higher than half a billion dollars. "This analysis of annual expenditures includes only a partial list of municipal agencies engaged on this issue within Denver, Boulder or Aurora, and it does not include any city or county agencies in other areas of Metro Denver," according to the report. "Although Denver Health costs are included, other regional and local hospital and health care costs are not included. For example, facilities at the UCHealth Anschutz Medical Campus provide a significant amount of uncompensated care to people experiencing homeless in Aurora and surrounding communities."
Homelessness 'ecosystem' employs 4,000
Here's a statistic many people ask for: How many people experiencing homelessness suffer from a mental health condition or substance abuse?
"In Metro Denver, 30 percent of individuals experiencing homelessness have a substance abuse concern and 36 percent have a mental health concern," according to the report. This number is far less than many people may think.
"Black/African American and American Indian/Alaskan Native populations are significantly more likely to be experiencing homelessness than other races," the report explains. "Black and African American individuals, for example, comprised 23 percent of the population experiencing homelessness in January 2020, which is 4.4 times higher than the proportion of black and African Americans in the general population. These data highlight significant inequities that must be addressed in the community."
It takes a complex system of "machinery," or social services agencies, to effectively serve the diverse homeless population. "The homelessness ecosystem consists of a complex array of organizations, agencies, and funding streams," according to the report. "The U.S. Department of Housing and Urban Development (HUD) is the key federal agency on this issue, while states and localities have many different agencies and departments working on preventing and resolving homelessness."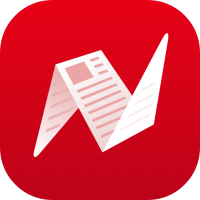 This is original content from NewsBreak's Creator Program. Join today to publish and share your own content.