The City and County of Denver recently produced an enormous document to explain its five-year plan to reduce homelessness.
The publication lays out ambitious and comprehensive steps that must be taken to house the city's homeless population. The document is so large it has an appendix. There, you will find real talk from people experiencing homelessness about what their needs and sensibilities are.
Here are 10 gripes from people experiencing homelessness about "the system."
1. Checking mail is a hassle. "You have to pay $6 to take the bus to (day shelter) to check to see if you have any mail (and they won't tell you when you call)," a client complained. Indeed, checking mail is difficult if you are experiencing homelessness in Denver. There aren't many organizations you can use for an address. If you get banned from one of those organizations, as homeless people often do, you've lost access to mail. A person can't do anything without an address. Not even access a free mailbox.
2. Mental health services providers often have a two week wait for an appointment. People experiencing homelessness need around the clock mental health care. "That doesn't help at all," a person experiencing homelessness said of two-week wait times. "We need on-demand services. They also have a lot of inexperienced staff who don't understand their clients' situations and are really prejudiced against people experiencing homelessness. Another participant noted that staff leave frequently, so you develop a relationship with a case worker or therapist, and they are gone."
I experienced homelessness on the streets of Denver for about a year. I urgently needed mental health treatment and usually found it difficult to obtain. Often, police would accuse me of simply wanting a warm bed when I would request mental health treatment.
I did obtain excellent mental health care at the state hospital in Pueblo after several failed admissions at other hospitals and run-ins with police. It was an awful lot of agony for everyone involved.
3. More case workers would help rip red tape. "All the participants indicated that they needed more case workers, ideally who could come to them at the shelter so they wouldn't have to travel all over town with their things looking for help," according to the appendix. "When they get access to good case workers, they said they are very helpful." Case workers are special to people experiencing homelessness. Unfortunately, they don't stay in their jobs long either. It can take a few contacts over the course of a month or more before a person experiencing homelessness trusts and accepts services from a case worker.
4. Make all shelters 24/7 facilities. "It has been hugely helpful to have 24/7 facilities and a place where you can be all day, where you can eat and keep your belongings locked up," a client explained. "It's incredibly difficult to get your feet under you and get help if you have to leave for four to five hours a day carting all of your possessions with you."
"The stability of having a place to stay and come back to during the day has been huge," said Gary. "If you can't rest, you can't work. If you aren't warm, you can't work. If you can't eat, you can't work. If you can't work, you can't pay rent."
5. Spend more time helping homeless people find jobs. "You aren't allowed to spend time looking for the best job; (case workers) just want you to accept the first minimum wage job that comes up and those don't pay enough to really afford housing and necessities," explained one person receiving services.
"Big corporate employers are not paying a living wage. It leads to a hopelessness. People have nothing to look forward to when it takes them weeks to save up for simple entertainment like a TV. And that often leads people to steal or sell drugs and other things that get them in more trouble. Connecting people with jobs that make a living wage would make a world of difference."
6. Hot water should be necessary at all facilities providing services to people experiencing homelessness. "Several participants struggled with the lack of consistent hot water availability in one facility, saying they needed it for bathing and addressing medical conditions," according to the appendix.
7. Make computers more accessible to people experiencing homelessness. "It's particularly difficult to do many of the things you need to without access to computers," a homeless services client explained. "This location has one computer, and you can only sign up to use it for an hour at a time. Libraries have been closed, are far and not always open convenient hours. Could there be more computers at shelter locations, with systems navigators available to help walk people through? Maybe even bookmark frequently used websites. And printers would be very helpful, too."
8. Homeless people get clothes donated, but there's nowhere to do free laundry. "Laundry facilities would be incredibly helpful," explained a person experiencing homelessness. "Smiley's laundromat is no longer open and laundry costs $7 a load, which is prohibitive." While I experienced homelessness, I would try to obtain clean clothes from various service providers, but always had trouble finding a way to launder them. There used to be a truck that would park outside the downtown Denver public library and wash clothes for the homeless. I used that a couple of times and was incredibly grateful.
9. Provide easy transportation to places of interest for people experiencing homelessness in Denver. "Could the city bring in bus services just for the shelters that could take people to commonly needed places, like the library?" asked one person.
10. Crack down on drugs to make things safer for everyone. "Asked how the city can help support her while living in permanent supportive housing, (an interviewee) said safety is her number one concern and her children have had challenges with disorderly behavior and drug use of neighbors and other guests that the apartment complex management has not been able to address. She wondered how difficult it would be to transfer to another permanent supportive housing location, and whether she could get a location closer to her work."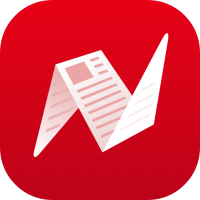 This is original content from NewsBreak's Creator Program. Join today to publish and share your own content.