A program aimed at keeping low-level offenders with behavioral health problems out of Denver's jails is up for renewal.
The LEAD, or Law Enforcement Assisted Diversion program, shuffles low-level offenders with behavioral health problems into intensive case management instead of jail. Empowerment Program Inc. contracts with the city to provide the case management services.
"Referrals come through the Denver Police Department at an officer's discretion," according to a City Council staff report. "The officer conducts a warm hand off with a case manager who provides intensive services from a harm reduction lens. LEAD serves participants who struggle with behavioral health issues and frequently interact with law enforcement."
Suspects can be diverted into LEAD when facing charges including illegal drug possession, trespassing, shoplifting and prostitution.
"The goal of the program is to reduce harm for those with behavioral health issues and to reduce jail bed days," according to the staff report.
LEAD active in police districts 1, 2, 6
LEAD operates in collaboration with Denver police districts 1, 2, 6 and the vice unit. "Referrals are engaged in intensive case management services including housing assistance, harm reduction practices, substance use treatment, medical treatment, transportation, and the provision of basic necessities."
According to the Colorado Department of Human Services website, Denver is one of four LEAD municipalities in the state. The others are City of Alamosa, City of Longmont, and Pueblo County. Marijuana tax money pays for the program.
Handing a suspect over to someone who can help them solve their problems is an alternative to a cycle of lockup-and-release. Problems that bring a suspect to law enforcement never get solved without help, so arrest-release remains a cycle without it.
The case manager helps the low-level offenders chip away at life's problems, according to the state LEAD web page. "This case manager then provides a holistic approach to connecting the individual with resources such as housing and substance use treatment services or enrolling the participant in vocational training courses.
"The main principle of LEAD is collaborative partnerships between local law enforcement, district attorney's offices, sheriffs, treatment providers, and other community stakeholders."
Those partnerships are required by the state for the municipalities to receive funding.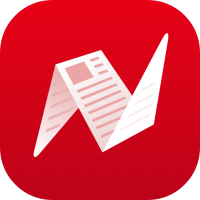 This is original content from NewsBreak's Creator Program. Join today to publish and share your own content.