At first glance, Denver Mayor Michael Hancock and Aurora Mayor Mike Coffman don't appear to have much in common besides both being named Mike and serving as mayors of large Colorado cities.
Hancock is black and leads one of America's most liberal cities. Coffman is white and an admitted conservative.
Here's where they're alike. Despite being verbally stoned for their sweeps of homeless encampments, both mayors have stood by the process with their heads held high. These two mayors who may be worlds apart politically both agree camping bans are a good idea.
Politics rolls downhill. People experiencing homelessness aren't considered viable voters, even though many of them are.
Now Aurora's Coffman wants to enact a camping ban he says fits into current court rulings. His original proposal for a camping ban never made it out of the homelessness committee. Now it has been approved by the public safety committee.
The City Council will discuss the ordinance Monday at its study session. NewsBreak will be watching and will have a report.
What the city's legal team says about ban
The city's legal team offers the council this advice in comments in council documents:
Quoting city code: "Council has the power to make and publish ordinances not inconsistent with the laws of the state for carrying into effect or discharging the powers and duties conferred by the state constitution, statute or city Charter and such as it shall deem necessary and proper to provide for the safety; preserve the health; promote the prosperity; and improve the morals, order, comfort and convenience of the city and the inhabitants thereof."
The legal team also quotes Denver case law. "Camping bans can be constitutional and lawful if drafted in a manner that is not motivated by a discriminatory purpose, that does not harm a politically unpopular group of people and criminalizes an activity not a status. Denver's camping ban ordinance was ruled to be constitutional criminalizing an activity, not a status. City and County of Denver v. Burton, 19 CV34925 (Dist. Court, City and County of Denver, Sept. 3, 2020)."
Ordinance requires offer of shelter
"The proposed ordinance specifies specific reasons why an unauthorized camp may be abated," according to the city's legal team. "The ordinance requires the city to have a shelter option, or shelter space, available for every individual in an unauthorized camp as a condition precedent to abate the camp. If the city does not have a shelter space or shelter option for every individual on the date of the abatement the city cannot abate or clean-up the unauthorized camp. The ordinance does not discriminate against the homeless or any class of people. The ordinance prohibits the conduct of camping on public property where camping is not specifically allowed."
The city's legal team also quoted a case in Texas regarding "esthetic sensibilities."
"Imposing a criminal sanction for public behavior which creates substantial health and safety hazards for those involved in the activity and for members of the general public, and which offends the moral and esthetic sensibilities of a large segment of the community does not violate the Eighth Amendment. Powell v. Texas, U.S. 514, 532 (1968), (ruling on the issue of public drunkenness)."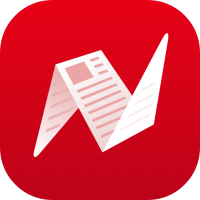 This is original content from NewsBreak's Creator Program. Join today to publish and share your own content.