Boulder's requirement that homeless people be residents of the city for at least six months to receive shelter has been nixed.
Kurt Firnhaber of Boulder's housing agency told 9 News the city is concerned the change in policy will increase demand for homeless beds in the city.
The change was announced after the ACLU of Colorado blasted Boulder for several policies it says are anti-homeless.
Above all, the six-month residency requirement for shelter approval is unconstitutional, the ACLU wrote in a letter. "As you know, Homeless Solutions for Boulder County (HSBC) is the intergovernmental entity that coordinates services for individuals experiencing homelessness in Boulder County. Under this regional system, all single unhoused adults must go through a centralized screening process known as coordinated entry to receive homelessness services in Boulder.
"Clients who seek to enter shelter in Boulder must meet with 'coordinated entry and diversion specialists' who refer the applicants down one of two paths: (1) a system entry assessment, or (2) diversion services. A system entry assessment may lead to referral to one of two longer-term shelter programs: Housing-focused shelter or navigation."
How about a bus ticket out of town?
The letter continues, "Diversion Services, on the other hand, consist of interventions with a 'lighter touch' than shelter—such as mediation with a landlord, or a bus ticket out of town—with the aim of preventing the need for shelter in the first place.
"While people are generally assessed for these graduated levels of support based on need, the rule is different for people who have been in Boulder County for less than six months at the time they seek services. Official policy is that these clients 'will only receive (be eligible for) Diversion Services and will not complete the System Entry screen.'"
The Supreme Court routinely has struck down laws requiring residency to receive government services, the ACLU reminded in its letter. "Even more perversely, records reviewed by the ACLU reveal that if a person even attempts to seek shelter before they meet the six-month residency requirement, they are screened to Diversion Services and blocked for two years from being rescreened for any other kind of shelter referral.
"The two-year bar creates an irrational system that rewards those who refrain from seeking shelter and penalizes those who promptly try to access services and troubling data indicate that people of color, particularly Black and Indigenous people, are disproportionately represented in newer arrivals to Boulder and thus in the number of clients unable to access shelter."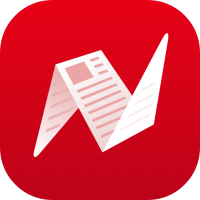 This is original content from NewsBreak's Creator Program. Join today to publish and share your own content.