Denver Mayor Michael Hancock has announced his appointments to the Denver LGBTQ commission. The City Council will vote Monday to approve them.
The commission advises the mayor and city council on matters of interest to gay men, lesbians, and gender diverse peoples.
The nominees are:
Christopher Zivalich. Zivalich lives in City Council District 10. He works for Colorado Health Network. He is director of public health interventions for Colorado AIDS Project. He went to graduate school in Budapest, Hungary. He also attended Ithaca College in New York, graduating with a journalism major.
In his role, Zivalich is an advocate for PrEP, also known as pre-exposure prophylaxis. That's the once-a-day HIV prevention pill.
"Mirroring my earlier health access work my goal as a … health advocate has been to make systems more understandable to the average person who can then feel prepared to identify their needs and locate resources to sustain those needs."
Zivalich is in a serodiscordant relationship (his partner is HIV-positive, he is negative) and he takes PrEP himself, he said in the statement.
In the statement, Zivalich explains why he's interested in public service. "I have been with the organization since January 2017," he explains of Colorado Health Network, "when I started out as a health access coordinator, helping people living with HIV enroll in insurance plans. This particular role inspired me to continue my path of community advocacy; I realized how critical health literacy was to people living with HIV because it empowered them to understand and better navigate systems that were designed with oppressive and discriminatory frameworks."
Joseph Moore. Moore lives in Denver City Council District 9 and works with people experiencing homelessness. He lists as his mission, "Recognizes the causes of poverty such as joblessness, homelessness and take whatever steps I can – through organizations – or personally to fight back using my skills as an event organizer/planner, marketer and administrator. I believe that taking steps, even the small ones, to deliver services, products and food to those who are suffering will make a difference."
Ari Rosenblum. Rosenblum works at Mile High Behavioral Healthcare as NXT Queer Youth Program leader. He graduated from Oberlin College in Oberlin, Ohio with majors in psychology and politics.
In his position at Mile High, Rosenblum "collaborates with youth leaders to develop and facilitate queer youth social programing centered around mental health, substance abuse prevention, community building and self-advocacy," according to his resume.
Kat Ling. Ling lives in Denver City Council District 9. "They are a 2011 Mississippi Delta alumna where they taught the Fourth Grade," according to her application. "They currently work as chief of staff for Moonshot edVentures, an organization dedicated to surfacing and supporting a diverse pipeline of educational leaders to found innovative learning environments in Denver Metro."
Josie Nixon. Nixon is gender non-conforming and works in the development office for Boulder Pride/Out Boulder County. Nixon lives in Denver City Council District 10.
Patrick Walton. Walton also serves on the Denver Asian American Pacific Islander Commission. He works for United Way as director of volunteer engagement. He lives in Denver City Council District 9.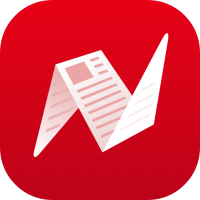 This is original content from NewsBreak's Creator Program. Join today to publish and share your own content.