People with mood disorders are at greater risk for being hospitalized because of COVID-19 and even dying from it.
That's according to a study published Wednesday in JAMA Psychiatry. The study was led by Felicia Ceban, department of immunology at the University of Toronto, Canada. Ceban also serves in the Mood Disorders Psychopharmacology Unit, Poul Hansen Family Centre for Depression, University Health Network, Toronto.
"The results of this systematic review and meta-analysis examining the association between preexisting mood disorders and COVID-19 outcomes suggest that individuals with preexisting mood disorders are at higher risk of COVID-19 hospitalization and death and should be categorized as an at-risk group on the basis of a preexisting condition," the study concluded. "Individuals with mood disorders may be at greater risk (and vice versa) for COVID-19 because of a confluence of factors known to increase the risk in the general population.
"For example, the finding that a subpopulation of individuals with mood disorders exhibit evidence of dysregulated immune function has been replicated in several studies. Moreover, persons with mood disorders are differentially affected by noncommunicable diseases (e.g., obesity and cardiovascular disease) known to increase the risk of COVID-19. In addition, social determinants of risk (e.g., poverty and insufficient access to timely and preventive health care) are also more commonly observed in persons with mood disorders."
First study to examine COVID-19 and mood disorders
The authors note the uniqueness of their study. "A higher risk of infection and/or complications attributable to COVID-19 in individuals with psychiatric illnesses has been reported; however, to our knowledge, no meta-analysis has delimited its focus to persons with mood disorders," they reported. "Empirical evidence addressing this question is crucial given the high global lifetime prevalence of mood disorders in the general population and the need to prioritize public health strategies to mitigate the risk of COVID-19 and associated complications."
The authors urge healthcare providers to consider factors that could be putting people with mood disorders at risk for COVID complications. "There are multiple pathways by which persons with mood disorders may be at greater risk for COVID-19 hospitalization and death," the authors report. "Social determinants, including economic insecurity, insufficient access to primary preventive health care, and lower health literacy, may portend COVID-19 risk. For example, many individuals with mood disorders reside in congregate facilities, such as psychiatric inpatient units, homeless shelters, community housing, and prisons, where risk of COVID-19 transmission is increased because of the inability to effectively socially distance and/or quarantine.
"Moreover, symptoms of mood disorders, including disinhibition, apathy, avolition, and cognitive deficits, may presage non-concordance with healthy behaviors and possibly public health directives. However, some of the possible mediators discussed may act as confounders; hence, causal inferences with respect to social determinants of health, mood disorders, and COVID-19 outcomes cannot be established."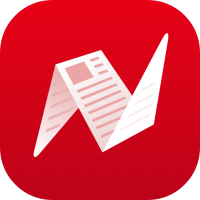 This is original content from NewsBreak's Creator Program. Join today to publish and share your own content.