Denver Mayor Michael Hancock, who has ties to the White House and recently visited, has called upon the federal government to help cities combat homelessness.
He made the plea during Monday's State of the City Address.
"Housing with support works, and we are going to do more of it," Hancock said of the city's Housing First approach to homelessness. The philosophy is getting people off the streets and into housing before attempting to address mental health or substance abuse disorders.
Hancock announced during the state of the city address he plans to "infuse $28 million into an affordable housing fund." He said he will create a special team to quickly move projects through the permitting process.
Despite facing an onslaught of criticism over his support of homeless encampment sweeps, the mayor has worked hard to address homelessness.
The issue usually takes top billing in his speeches, as it did in the State of the City address.
Hancock also discussed public safety in Denver. He said too many criminals are being released back onto the streets too quickly and breaking laws again. "This must be corrected," he said.
Hancock spoke passionately about being there for people experiencing emotional distress. "Educate yourselves. Learn to recognize the signs of someone in crisis. No matter the circumstances, we can do better."
Five-pronged approach to ending homelessness
The mayor recently rolled out his plan for addressing homelessness in the city. It includes:
"Accelerate plans to acquire and rehabilitate hotels and motels that can be converted to supportive housing. The city is currently working toward acquiring a 95-room hotel in northeast Denver and is eyeing additional acquisitions that may provide supportive housing much sooner than traditional housing development.
"Expand the use of innovative solutions, such as Safe Outdoor Spaces, for those living outside. This provides people with basic amenities, sanitation, rehousing support and other services that don't exist in unmanaged encampments.
"Leverage existing partnerships with key organizations like the Denver Housing Authority. This will more quickly connect unhoused residents with available apartments through a surge in vouchers.
"Enhance programs that proved to be invaluable during the pandemic. The programs include rental assistance, utility assistance and eviction protection services.
"Grow the pipeline of new housing developments, and the preservation of existing homes, to support people across a wide range of income levels. This will not only create new affordable housing, but it also will create new jobs."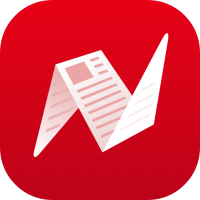 This is original content from NewsBreak's Creator Program. Join today to publish and share your own content.