Some members of the Denver City Council are pushing to strip Mayor Michael Hancock of his powers to appoint the Office of the Independent Monitor, or OIM, which oversees police brutality complaints.
I have complained at least twice to the OIM regarding police brutality I experienced during homelessness. The first and only time the OIM responded to my complaint they addressed me by the wrong name in a letter.
You can see it for yourself right here. This refers to a situation where I had contacted police and asked to be taken to a mental health center. This occurred during homelessness and a time of great duress.
"Dear Mr. Sims," begins the letter, "The Denver Police Department's Internal Affairs Bureau has completed its investigation into your complaint that hospital security and a Denver police officer used inappropriate force against you, and that a Denver Police Officer took your wallet and did not return it."
ID's and wallets in the homeless community often frequently go missing after police contact. This is almost routine for people experiencing homelessness.
I don't have the answer to, "Why would the police want to steal your wallet?" other than to aggravate someone. You sure aren't going to get much money out of a homeless person's wallet.
The OIM, Nathaniel Fehrmann, attached a letter from the Denver PD exonerating themselves of any wrongdoing. Never once did the OIM interview me in person. Maybe if they had they would know my last name is Heitz and not Sims.
My initial reaction is they used a form letter for exonerating themselves. They were so quick to declare themselves off the hook they used a form letter and forgot to change "Sims" to "Heitz."
I have no idea who "Mr. Sims" is. I had a friend named Sims in my hometown Rock Island, Ill. I have maintained from day one that I believe the abuse I sustained by police in Denver likely was encouraged by police in Rock Island. I regularly wrote about political corruption in Rock Island.
Kniech, Torres, Gilmore v. the mayor
Council members Robin Kniech, Jamie Torres and Council President Stacie Gilmore want to change the city charter to wrest control of the OIM from the mayor. Several recommendations that came out of the protests of last summer support their efforts.
"Denver has been debating the role and reach of civilian oversight for years," according to a report on the recommendations made for police reform in Denver. "The Citizen's Oversight Board and Office of the Independent Monitor originated in the 2004 Mayoral Task Force, but the proposals adopted were those drafted by law enforcement and not endorsed by the group as a whole members of the 2004 task force, which had split into factions after Denver Police Department … representatives walked out in protest of negotiations regarding strengthening civilian oversight, produced parallel sets of recommendations that diverged on the topic of civilian oversight offices.
"Community leaders at the time opposed the offices outlined in the law enforcement proposal as insufficient, citing additional concerns that Citizens Oversight Board would effectively rename the extant volunteer oversight group without expanding its authority."
Proponents of police reform agree that the mayor has far too much power as it pertains to the OIM. "The initiation and scope of OIM investigations are subject to mayoral control that extends to veto power over potential investigations concerning department leaders appointed by the mayor," according to the recommendations. "The office also has limited authority to compel Denver Police Department to cooperate with evidence collection in active investigations, such as when Denver Police Department refused OIM direct access to body worn camera (BWC) recordings during the George Floyd protests investigation last year. All BWC evidence in the investigation was screened by DPD personnel before being delivered to OIM.
"Meaningful community oversight is not an attack on police; it is a fundamental part of establishing trust and building credibility between law enforcement and the communities they serve," according to the recommendations. "It is imperative that the city reconsider the present limitations to oversight and prioritize community involvement in developing and revising DPD procedures in future."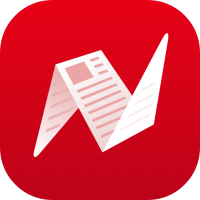 This is original content from NewsBreak's Creator Program. Join today to publish and share your own content.