The city of Denver is considering protecting people with certain hairstyles from discrimination.
The City Council will consider an ordinance Monday to protect those with "A hair type, or hairstyle that includes braids, locks, twists, tight coils or curls, cornrows, bantu knots, afros, and headwraps commonly or historically associate with one's race," according to a report from the city attorney's office.
According to the bill, "People who have hair texture or wear a hairstyle that is historically and contemporarily associated with persons of African, Jewish, Latinx, or Native American descent systematically suffer harmful discrimination in employment, housing and commercial space, public accommodations, educational institutions, and health and welfare services based upon longstanding race stereotypes and biases."
The bill seeks to mirror a state law protecting people with ethnic hairstyles. That law is the CROWN Act of 2020.
Council aims to eliminate discrimination
"It is the intent of the council in enacting this article to eliminate discrimination in the city by reason of race, color, religion, national origin, ethnicity, citizenship, immigration status, gender, age, sexual orientation, gender identity, gender expression, marital status, source of income, military status, protective hairstyle, or disability," the bill continues. "Discriminatory practices as defined in this article may be subject to investigation, conciliation, administrative hearings and orders or other enforcement procedures."
In addition to potentially approving the measure on Monday, the council would need to approve the bill a second time for it to become law. That likely would occur at the Aug. 3 meeting.
In a city staff report, "antiracism" is defined as "the active process of identifying and eliminating racism by changing systems, organizational structures, policies and practices and attitudes, so that power is redistributed and shared equitably." The quote is attributed to NAC International Perspectives: Women and Global solidarity.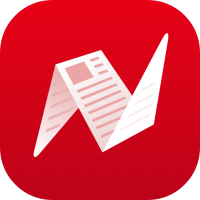 This is original content from NewsBreak's Creator Program. Join today to publish and share your own content.