Black teens face racial discrimination on average five times per day, "underscoring the extent to which anti-blackness is woven into societal fabric," according to a new study.
Black adolescents are not alone in experiencing racial discrimination. "While Black youth report the highest rates of racial discrimination in the U.S., other racial/ethnic minority groups, including Latinx youth, are also frequent targets of race-based discrimination and bullying," according to the study. "Such experiences during adolescence have been linked to multiple negative emotional, behavioral, and physical health problems, which often persist into adulthood."
The study was conducted by Chardee A. Galan, Lynissa R. Stokes and Dr. Nicholas Szoko. Galan and Stokes teach at University of Pittsburgh with Dr. Szoko practicing at Children's Hospital of Pittsburgh.
The study found that the impact of bullying on teens is greater than previously believed. "In this cross-sectional study of 3,939 high school youth, the highest rates of experiencing and perpetrating identity-based bullying were demonstrated by youth with multiple marginalized identities," the authors found. "Experiences with and perpetration of bullying based on race/ethnicity were associated with all health, mental health, and violence outcomes examined; experiencing multiple forms of identity-based bullying was associated with worse adjustment."
The average age among the participants of the study was 15.7 years. More than 36 percent identified as black/African American and 53.7 percent were born female. More than 32 percent reported belonging to a sexual minority group, and 313 as "gender diverse."
The more stigmatization, the worse the bullying
The results show that the more stigmas that are applied to a person, the worse the bullying is.
"Among reported social identities, race/ethnicity-based experiences of bullying (375 students, or 9.5 percent) and bullying perpetration (209 students or 5.8 percent) were the most common," according to the results. "Youth with multiple stigmatized identities experienced even higher rates of (bullying.) Specifically, the highest rates of (bullying) were reported by gender diverse black and Hispanic youth.
"Experiencing (bullying) based on multiple stigmatized identities was associated with all outcomes, including delayed well care, forgone medical care, non-suicidal self-injury, suicidal ideation, and greater violence involvement (experiencing violence; homicide survivorship)."
Numerous government statistics show that bullying in American classrooms is widespread. Numerous studies have shown Asian-American teens also have experienced increased bullying.
Students also bulled for religious preferences
"It is not clear how often kids get bullied because of their race, ethnicity, or national origin," according to StopBullying.gov. "It is also unclear how often kids of the same group bully each other. Research is still growing. We do know, however, that black and Hispanic youth who are bullied are more likely to suffer academically than their white peers."
In addition to being bullied based on race and sexual orientation, some students are bullied because of their religious preferences.
"Bullying in these situations may have less to do with a person's beliefs and more to do with misinformation or negative perceptions about how someone expresses that belief," according to StopBullying.gov. "For example, Muslim girls who wear hijabs (head scarves), Sikh boys who wear patka or dastaar (turbans), and Jewish boys who wear yarmulkes report being targeted because of these visible symbols of their religions.
"These items are sometimes used as tools to bully Muslim, Sikh, and Jewish youth when they are forcefully removed by others. Several reports also indicate a rise in anti-Muslim and anti-Sikh bullying over the past decade that may have roots in a perceived association of their religious heritage and terrorism."
If you or a loved one are bullied at school, StopBullying.gov says you should "notify a school leader, write down the details, ask for a language interpreter if you need help, and consider filing a complaint."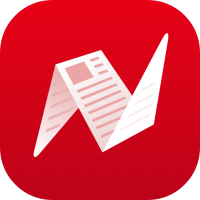 This is original content from NewsBreak's Creator Program. Join today to publish and share your own content.