The question of whether furs should be sold in Boulder has made the November ballot, but it didn't happen without spunk from the organizers.
"On June 15, the City Clerk, after examining 90 sections declared to contain 4,545 signatures, determined that there were 2,976 valid signatures and did not meet the 3,336-signature requirement," according to an executive summary for the City Council. "All of the 90 petition packets were reviewed. The City Clerk found 1,569 signatures not valid."
But those fiercely opposed to furs hit the streets again to find signatures.
"On June 25, an amended petition for "Humane Clothing Act" was filed with the City Clerk's Office," according to the council summary. "It contained 26 sections, declared to contain 893 signatures. The amended petition contained 503 validated signatures bringing the total valid signatures to 3,479, which meets the required number of 3,336."
With a name like "Humane Clothing Act," some may think the initiative is about collecting clothes for the homeless.
In ritzy Boulder, talk of outlawing furs is sure to raise eyebrows There are Yelp listings of the Top 10 places to buy fur coats – and fur clothes – in Boulder. One person who spoke at Tuesday's City Council meeting said there are no furriers in Boulder so there would be no economic impact.
Animal rights group circulates petitions
The initiative has been brought forward by Fur Free Boulder. "The Humane Clothing Act is a ballot initiative created by Fur Free Boulder, a volunteer-run group focused on ending the exploitation of animals in the fur industry by banning the sale of new fur products in the city of Boulder," according to its website.
"Over 95 percent of animals used for fur are raised on farms where they are kept in small cages and commonly become injured, develop psychosis, or resort to cannibalism due to lack of space and mental enrichment," the website continues. "They are often brutally killed....Animals that are caught by trapping often suffer extensive pain and injuries before they die. Trapping also splits up families and can leave young animals orphaned and exposed to other predators."
The organizers claim that wearing furs is "outdated" and the wrong thing to do. "There are many plant-based alternative fabrics we can wear as well as products made from recycled synthetics," the group's website declares. "It's time we move away from cruel practices that are purely based on aesthetics. After all, cruelty does not look good on anyone."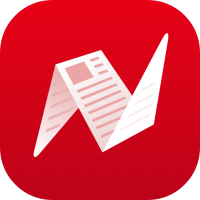 This is original content from NewsBreak's Creator Program. Join today to publish and share your own content.