It doesn't help that they're used to losing everything.
Most homeless people whisked from the public right-of-way during encampment sweeps are losing everything they have, a new survey shows, from important documents to family heirlooms.
Upon becoming homeless, most people guard certain things with all they've got. This includes identification and things like family photos.
But these items increasingly end up in the landfill as city crews take backhoes and dump everything from homeless encampments. The story is reflected in a new survey conducted by Denver Homeless Out Loud, a homeless advocacy group.
City workers don't have to store encampment belongings if there are signs of hazardous materials. But homeless advocates say many workers consider a half-eaten sandwich as hazardous materials. If one needle is spotted, even if it is in a sharp's container, the workers will bulldoze the site.
"They replace us with rocks and look at us like trash," explained Paul, a man experiencing homelessness, during a rally Monday at Civic Center Park. He said most homeless people have been through great trauma and it doesn't help to be traumatized again.
More than 150 people were surveyed by Denver Homeless Out Loud volunteers from April to August last year. Conducted at the height of the COVID epidemic, sweeps were far less frequent but still ongoing. At that time, many people were new to the street due to COVID-related financial disaster.
The U.S. Centers for Disease Control and Prevention pleaded with cities to halt the sweeps completely, saying the displacements helped spread COVID.
Those surveys answered 29 questions about sweeps. Questions were asked without bias and academics helped review the data Homeless Out Loud collected.
Survey shows sweeps fall flat as "cleanups"
Of those surveyed:
72 percent lost property in a sweep, even though an edict from a city settlement says property is to be stored by the city after sweeps. Many of those surveyed said they had no idea where their property was taken, making retrieval impossible. About a third even said they dialed 3-1-1, the city's community service line, for help getting their items back. They could not get answers.
19 percent went to a storage facility to retrieve their property, but 53 percent of those left empty-handed.
29 percent reported being notified in advance of the sweep. A settlement specifies the city must give encampment residents a week notice of the sweeps. Many times, sweeps would not occur on the specified day, but crews would show up unannounced a few days later. This is a violation of the city settlement agreement, homeless advocates say.
Family heirlooms lost in sweeps
29 percent said they lost almost everything in a sweep. And by everything that includes backpacks, tents, clothing, pictures, and family heirlooms.
91 percent said they would most like to live in a house if given the choice, followed by a tent. Homeless shelters finished last.
89 percent had experience with sweeps. Of those, most had experienced a sweep three or four times in a six-month period.
75 percent moved to a nearby block, many of them to encampments that had been previously swept. The sweeps' effectiveness was poor, with the encampments sprouting up somewhere else immediately.
Not many move to 'safe and legal place'
54 percent said they moved to a "safe or legal place," but upon further inspection, 45 percent of those did not understand the question. Some considered safe or legal places to be places where law enforcement is more friendly or believed staying in a new encampment with friends constituted a safe place.
8 people received housing and 17 went into homeless shelters. They all were back on the street at the time of the survey.
Homeless Out Loud advocates for sanitation and housing for all. That means encampments need portable toilets and trash pick-up provided by the city, advocates say.
What's more, there must be a website for easy storage retrieval, the group demands. And stop using snow fences to keep advocates away from those being displaced during the sweeps, they insist.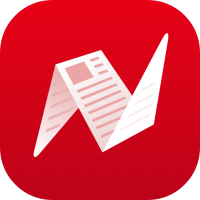 This is original content from NewsBreak's Creator Program. Join today to publish and share your own content.