To people experiencing homelessness, those homeless with a car have it good. A car can at least start up and go when the police chase you off from a sleeping spot.
People who sleep in their car often are employed in the gig economy, driving for Uber, for example. I have known people experiencing homelessness who drive for Uber and food delivery services.
Living out of your car is hard. You must find places to clean yourself up, such as public restrooms. More importantly, you must find a place to use the toilet when nature calls.
Neither of these things in easy. A short film called "Mobile" set in Los Angeles tells the story of a woman working for a driver service who lives out of her car. In one scene you see her being harassed by a homeless man who wanted inside her car and was banging on the door. Another man experiencing homelessness saves her, chasing away the prowler. This man tells her of a "safe parking space" run by a church where she can park safely at night.
Denver church parking space wins approval
After a couple of nights waiting for her application to process, the woman is accepted into the safe parking program. It's a program much like the one the city of Denver permitted last week for First Universalist Church. It's the first such safe parking program in the city. Nine others are in other cities along the Front Range.
The safe parking spaces are managed by the Colorado Safe Parking Initiative. People are vetted before being allowed to stay in the safe lots. Background checks are conducted. Identification is checked.
In the film "Mobile," the woman living from her car bursts into tears upon learning she had been admitted to the program. She learns she'll be given a case worker who can help with a lot more than just a place to park at night.
Services offered at Denver parking site
In its proposal for the safe parking space, the church lists many other benefits the program besides night-time parking. Pets are allowed, for example.
All guests will be required to sign a Covenant of Behavior. "Violation of the Covenant will result in either a warning for minor issues (skipping nights without notification), or immediate eviction for major issues such as drugs, alcohol, or violence on site," according to the proposal.
There are portable toilets at the site. Water is available from an outdoor faucet. A shower is inside the church.
"As each new safe parking spot guest arrives, a First Universalist volunteer will greet them, go over the covenant, give them a tour of the site, introduce them to other guests, and make them feel welcome," according to the church's proposal. "At the beginning we will have a volunteer there every night until 10 pm for a week.
"Based on our experience we will either increase or decrease that length of time for this initial monitoring. For a similar period of time, we will ask a volunteer to drive by the church and make sure people are leaving at their required time in the morning."
More than 1,000 Denverites living from cars
The church provides the safe parking space clients with free Wi Fi and electrical outlets outside. For people experiencing homelessness, finding an outlet for charging your cell phone can be an all-day affair. Sometimes you're just out of luck.
It is estimated that more than 1,000 people are living out of their cars along the Front Range. The safe parking space program at First Universalist Church will be life-changing for the handful of people it helps. But the need in Denver is probably 100 times greater.
"All told, the seven-county Denver metro area may have 1,000 or more individuals living in vehicles," according to the church's proposal. "It is quite possible that the COVID crisis will create a wave of evictions and foreclosures this summer with a corresponding wave of newly homeless persons entering the system with their vehicles (and truly little experience of how to navigate life on the streets)."
You can apply to stay at a Denver safe sparking space by clicking here.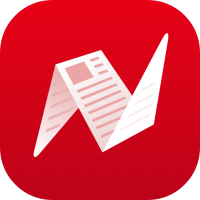 This is original content from NewsBreak's Creator Program. Join today to publish and share your own content.