When it comes to salt, the goats of Mount Evans aren't kidding around.
The goats crave salt so much they have been spotted working as car washers (lickers) in the high country. Tourists muse as goats run up to their cars as they go up the mountain, sometimes even crawling underneath a vehicle to get a few good laps at the salty undercarriage.
Many people who see the behavior for the first time wonder what the goats are doing. Some wrongly speculate the goats are licking anti-freeze.
The goats are particularly active this year, prompting amateur photographers to flood Reddit and Facebook with pictures of the little kids (the proper name for baby goats) licking cars clean.
Mount Evans is a popular destination for Denverites, located only 60 miles from downtown Denver. But it's an all uphill drive on roads loaded with twists and turns. The haul makes for the perfect family adventure.
Just know about the overly friendly mountain goats that run up to lick your car when you get there.
"Photos from Mount Evans, Colo. are raising controversy after showing crowds of tourists getting within several feet of wild mountain goats and their kids," the Wildlife Society website reported. "Colorado Parks and Wildlife said in a press release that the most common wildlife-human encounters included goats and bighorn sheep licking vehicles for salt…. One video posted online showed a mountain goat climbing on the hood of an SUV."
The press release warns of goat behaviors. Mount Evans is popular because it's the highest altitude you can reach in the United States on a paved road.
Take pictures of goats from a distance
"The most commonly observed unnatural behaviors seen during the 2018 season were mountain goats and bighorns licking vehicles for the salt on them, putting heads inside open car windows, running toward the sound of crinkling food wrappers, running towards people holding food, entering restrooms and tolerating large groups of people surrounding them to take photographs and videos from unsafe distances," according to the press release.

"People have gone as far as attempting to pick up mountain goat kids and we have seen groups of mountain goats surrounding and following people, which is far beyond the natural behavior of these animals," Wildlife Officer Joe Nicholson said.
The issue of gobbling, gurgling goats got so bad the state instituted policies and procedures aimed at making the goats fear humans, as they would naturally. "Wildlife officers have focused on reinstating the natural fear of humans by using hazing tactics on the wildlife," according to the press release. "The hazing tactics used include sound and direct contact from tasers, cattle prods, paintball guns and employing the use of K9 Samson to haze offending animals away from people and cars."
Goats with severe diarrhea dying on Mount Evans
Lance Carpenter, a wildlife biologist with Colorado Parks and Wildlife, said concerns already are growing over the health of the mountain goats at Mount Evans. Many have died and suffer from diarrhea.
"We have growing concerns over the health and wellbeing of mountain goats and bighorns that come into contact with human and domestic waste both at restrooms and along heavily used trails," Carpenter, who has conducted radio-collared studies on mountain goat herds on Mount Evans, said in a statement. "Data from our 2015-17 study showed that the collared mountain goats are selecting for higher elevations. It is at these high elevations that are also heavily used by people up there where potential problems exist."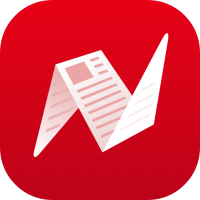 This is original content from NewsBreak's Creator Program. Join today to publish and share your own content.