Front Range urbanites have clashed with members of the wild kingdom several times this month.
A bear opened a window in Boulder, crawled inside and ate all the cat food. A mountain lion took refuge under someone's porch, freaking out the city housecat inside.
And snakes have been spotted slithering all over the place.
Just remember, the wildlife was here first. As Denver and its suburbs sprawl, homes rise from ground that is home to hundreds of animal species. Some can be dangerous.
It helps to be a good neighbor if a critter ends up in your attic, basement, bathroom, or yard. Skunks, raccoons, and squirrels are incredibly prolific, brave little animals. But sometimes they can be too close for comfort.
Wildlife a delight, until …
"The presence of wildlife in the cities is usually a delight to Colorado residents," according to the Colorado Parks and Wildlife website. "The close proximity, however, of wildlife sometimes causes problems. Most people agree that a porcupine in an apple tree, a family of skunks under the front porch, or a squirrel in the fireplace can be unsettling. Many people encounter these situations; yet few know what to do about them."
1. Don't feed the wildlife. "In most situations, people and wildlife can coexist," according to the state website. "The key is to respect the wildness of wildlife. 'Wildlife' is just that—wild. Most dangerous and potentially harmful encounters occur because people fail to leave the animals alone. Wildlife should not be harassed, captured, domesticated or—in most cases—fed." And despite their cuteness, Colorado wildlife aren't some features at a petting zoo. "Intentional or inadvertent feeding is the major cause of most wildlife problems. It is illegal in Colorado to feed deer, bighorn sheep, mountain goats, pronghorn, and elk."
2. Keep bird feeders out of sight/reach for large creatures. "Feeding songbirds is OK, but be aware it may attract other animals," according to the Colorado Parks and Wildlife website. Colorado Facebook groups for birders and nature lovers often feature videos of raccoons hanging upside down from bird feeders. Bird feeders and bird baths also are nice stops for deer.
3. Cover window wells. This will keep wildlife from foraging into your basement. "Cover window wells with commercially available grates or bubbles, or make a cover using quarter-inch hardware cloth or chicken wire," according to the state website. "Close holes around and under the foundation of your home so that animals will not be tempted to homestead. Bury wire mesh one to two feet deep in places where animals might gain access.
4. Keep garbage in a locked, secure container.
5. Screen in any rooftop openings such as chimneys. Many animals gain access from the roof. "Chimney tops should be screened from February to September to prevent birds and animals from nesting inside," according to the Colorado Parks and Wildlife website. "To prevent fire and safety hazards, check with a knowledgeable source before attempting this."
What it means to be 'Bear Aware'
While most encounters with bears happen during visits to the high country, bears increasingly have been spotted in urban areas on the Front Range. Never make eye contact with a bear, according to tips provided by Rocky Mountain Health Plans.
Walk away slowly from a bear. Do not run. "Fight back if attacked," the health plan advises.
Real moose aren't like Bullwinkle
One of Colorado's most majestic wild animal's is a moose, but steer clear if you see one. They don't behave like the beloved cartoon moose Bullwinkle. Moose are strong and may attack if startled.
Fight back during a mountain lion attack
In the event you ever encounter a mountain lion, Rocky Mountain Health Plans recommends you fight back if attacked. Make a lot of noise. Make eye contact just as a predator would.
Don't get in trouble taking pictures
Many people get attacked by wildlife when they get to close to take a picture. This is disrespectful to the wild animal, which needs its space because it's, well, wild.
Numerous public agencies and non-profits work to protect Colorado's wildlife. "From the sage grouse to the black-footed ferret, Colorado is home to iconic species who define us as a state," according to Conservation Colorado. "We work to protect migratory corridors and stop resources extraction in fragile habitats."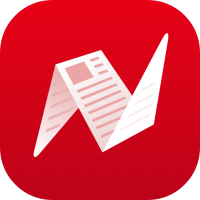 This is original content from NewsBreak's Creator Program. Join today to publish and share your own content.