Not more than six months since its last production thrust homelessness in Denver out of the shadows, Emancipation Theater Co. has produced a sequel to its acclaimed "Message to the Mayor."
The sequel is called "Encumbrance: M2M Pt2," or "Message to the Mayor Part II."
The original production included a rap song with lyrics all about Denver Mayor Michael Hancock. The sequel has a harder news feel. It is chock full of statistics about Denver's homeless encampments and sweeps collected by Allies to Abolitionists, an advocacy group. Katie Blakely oversaw the research team.
The movie was written and directed by John Staughton. It was filmed and edited by Jared Sullivan. Both men were producers.
The hour-long documentary, available on YouTube, uses music, cinematography, and hard facts to make a powerful statement about homelessness in Denver. The movie begins with statistics about homeless sweeps in Denver. In 2020, 34 displacement sweeps were conducted. But in the first six months of 2021, that number already had skyrocketed 300 percent, "even during a historically bitter winter," viewers learn.
Scenes of frozen tents flash across the screen while footage is played from the local news. "This is the kind of cold that not even your dogs want to go out in," chirps a newswoman with a chuckle, seemingly trivializing living out in the cold.
Seven sweeps in seven days
Despite a high of only one degree on one day, people remained in their tents during the winter. In fact, Hancock stepped up the sweeps and oversaw seven sweeps in seven days.
It began with the clearing of an encampment at 22nd Street and Stout. This encampment frequently is built out due to its proximity to healthcare and other services for the homeless. "All the resources are here," one encampment resident explains. "I have chronic high blood pressure and want to stay close to the clinic."
The area was swept 18 times in just one year, the documentary explains. People come back within a week or even within a day. Sometimes they return within only hours.
The brutal sweeps, with backhoes clearing tents in one fell swoop, could have proven fatal on two occasions depicted in the film. The heavy machinery began to clear an encampment with people still inside their tents. Nobody has even checked to see if someone was inside sleeping.
"They don't understand that some of these people didn't plan to be out here," explains a man experiencing homelessness. "You've got teachers out here. You got more people who have lost jobs out here. A lot of people have homes they lost."
My own experience with homelessness
I experienced homelessness in Denver a few years ago. I always had a good-paying journalism job, but numerous events led to a mental breakdown, and I became unable to work. As a former homeowner who owned my little castle free and clear, I still ended up on the street due to financial depletion and untreated mental illness. I lost my home. I lost everything.
The screeching beeps of backhoes are signature sound effects at encampment sweeps. So is the scratching of plastic fencing on the concrete as it is being erected around the perimeter. City workers fence areas off making if difficult for advocates for people experiencing homelessness to offer help.
The film explains how even in the depths of the bitter cold, city workers would seize propane tanks used for heat from encampments. One sweep ended with the temperature plunging to 9 degrees and not returning above freezing for five days.
"Take care of your pets in weather like this," chirps another chipper newswoman. "You just want to bring them inside, right?"
Videos of backhoes bulldozing encampments in the bitter cold crosses the screen. People crawl out of their tents amid the chaos and hold their hands to their heads in disbelief.
Possessions pitched out illegally
The film illustrates how "cleanup" crews often violate law and throw out people's possessions. Possessions are supposed to be stored during the encampment sweeps. But advocates say many cleanup crews will destroy everything upon the site of one needle, one container of open food, or any sign of human excrement.
In repeated scenes, only a few people receive hotel vouchers during the sweeps, despite reports in the news that everyone is offered a hotel room. Most hotel rooms require guests to have a photo identification. People experiencing homelessness almost universally have their identifications lost or stolen at some point on the street. Many can't stay in a hotel room because they don't have an ID or even a birth certificate.
Help is available through Colorado Legal Services for homeless people who need to obtain an ID, but the process can take several months depending on what state you are from.
One man experiencing homelessness explains during the movie how it feels to be looked down upon. "When you can sit inside your tent and they don't know you're awake and you can actually hear them cracking jokes about what they're about ready to do, it kind of gives you a bad taste in your mouth about the whole situation."
He explains how he became homeless. "I worked all my life. I worked construction, I was in the military. But I always had a place to go, and then I didn't."
Today he has housing. "You know, people take four walls and a roof for granted. I never did but I especially don't now."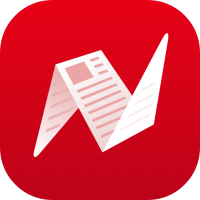 This is original content from NewsBreak's Creator Program. Join today to publish and share your own content.