Space Exploration Day is Tuesday, July 20. And if it's not a big deal in Colorado, it seems it should be.
Colorado long has been home to businesses dedicated to blasting people and things into space. Perhaps the largest customer has been the United States government.
But President Trump put the kibosh on his cherished Space Command being headquartered in Colorado Springs. He decided to move it to Huntsville, Ala. in a move many say was political.
"Space Command, which is different from the Space Force, was first created in 1985 to lead any fight against America's enemies in space," according to AL.com, a website in Alabama. "The command was dissolved in 2002 and its missions meshed with another command. It was re-established in 2019 by former President Donald Trump, and that new lease on life triggered a headquarters competition based on rankings designed to take politics out of base selections."
Generals: Space Command belongs in Colorado
Don't write Colorado off completely as the possible headquarters of the Space Command. With a new President, policy could change. Like the White House, Colorado is controlled almost exclusively by Democrats.
Two generals have authored a paper explaining why Colorado Springs should host the Space Command, not Alabama. They are Ed Eberhart of the Army and Ed Anderson of Air Force."
"The generals together authored a paper aimed at their Pentagon brethren that makes the case that it's far cheaper and much safer to keep the command, which oversees all military missions in orbit, in Colorado Springs, near the bulk of the troops who serve in the new Space Force military branch," according to the Colorado Springs Gazette. "The two estimate it would cost taxpayers more than $1.2 billion to move the headquarters and take years of work.
"In addition to the cost savings, Space Command could reach full mission capability up to seven years faster," Anderson and Eberhart wrote. "Those seven years are vital for a critical national security mission."
In honor of Space Exploration Day, here are a few more examples of Colorado's prowess taming the final frontier.
Journey to Mars travels through Colorado
Congressman Ed Perlmutter of Colorado notes that Colorado is playing a pivotal role in the exploration of Mars.
"Home to the second largest aerospace economy in the nation, Colorado is playing a critical role in designing and manufacturing spacecraft and components essential to the Mars mission," according to a news release by Perlmutter's office. "In our state alone, there are more than 400 aerospace companies and suppliers and nearly 163,000 space related jobs. With the Orion crew vehicle and Space Launch System rocket systems ready for missions within the next five years, NASA can begin taking critical steps to prepare for the ideal planetary alignment in 2033."
Perlmutter hopes to see Americans travel to Mars in 2033. "If we launch humans from the Earth to the Red Planet in 2033, it would only take a year-and-a-half round trip instead of the normal two- or three-year journey," according to the news release. "A shorter mission greatly improves the likelihood of success, as our astronauts would not need to spend as much time exposed to solar flares, cosmic radiation, or the effects of zero gravity on the human body. A shorter duration mission also means less possibility of a mechanical or life-support problem."
Colorado home base for several space projects
Colorado is a base for several space projects, according to the Colorado Space Coalition. Those projects include:
Dream Chaser. Dream Chaser is a spaceship being developed by Louisville, Colo.-based Sierra Nevada Corporation Space Systems. "The Dream Chaser spacecraft is a reusable, multi-mission, space utility vehicle," according to the Colorado Space Coalition website. "It is capable of transportation services to and from low-Earth orbit, where the International Space Station resides, and is the only commercial, lifting-body vehicle capable of a runway landing."
InSight. Lockheed Martin, with locations in Colorado, is building the InSight spacecraft. "InSight is a NASA Discovery-class mission to understand the processes that shaped rocky planets such as Mars and Earth," according to the Coalition. "Launched in 2018, the Lockheed Martin team operated the spacecraft on its seven-month journey to Mars, successfully landed the spacecraft on the surface, and continues to provide surface operations."
Lockheed Martin also is building heat shields for upcoming Mars missions, according to the Coalition website, and had a hand in completing the spacecraft Orion.
UC Boulder's role in the space race
University of Colorado at Boulder receives more money for space exploration from NASA than any other university in the U.S., according to its website. A four-star general traveled to Boulder two weeks ago to announce the university's role in maintaining national security.
"As we envision where we have to go and what we have to be as we support the security and peaceful use of the domain and U.S. interests in space, we recognize that we need to up our game in terms of who and what we are as members of the U.S. Space Force," said Gen. David Thompson, vice chief of space operations for the U.S. Space Force, according to a university news release.
"Space Force has established the University Partnership Program to ensure they have access to the skilled workforce and technology innovations that they need to fulfill their challenging missions," said Iain Boyd, director of the NSI and professor in the Ann and H.J. Smead Department of Aerospace Engineering Sciences, in a news release. "The CU System is uniquely well positioned to help them in meeting their goals based on our strong space capabilities."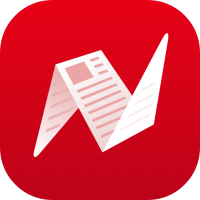 This is original content from NewsBreak's Creator Program. Join today to publish and share your own content.