Have you ever received a gift from a friend that turned out to be one of your most prized possessions?
Older brothers and sisters often pass down their toys and clothes to their younger siblings. But wouldn't it be great if we all regularly passed down our unneeded or unwanted items to friends and strangers, simply to make the world a better place?
Thursday is National Give Something Away Day. I wanted to write about this and see if I couldn't convince a few people to give altruism a try.
What's altruism? It essentially is the selfless spreading of goodwill to others. In sober circles, you learn that giving onto others is a way of getting out of self. The idea is that if you can get away from obsessing on your problems, or your achievements, or your shortcomings, you begin to see the world in a more positive light. That it is about more than just you.
Study shows giving lifts your spirits
You don't have to be suffering to enjoy the benefits of altruism. Selfless giving has been shown to raise people's spirits, according to a Harvard study.
"The work included a national survey in which the group asked 632 American men and women how much they made annually; how much they spent each month on bills, expenses, and gifts for themselves; and what they spent monthly on gifts for other people and donations to charities," according to the Harvard Gazette. "They also asked them to rate their level of happiness. The findings showed that those who reported spending more on others, what the team called 'prosocial' spending (commonly known as paying it forward), also reported a greater level of happiness, while how much they spent on themselves had no impact on happiness."
I experienced homelessness for a little more than a year in Denver. But before I became homeless, I had an entire household of nice, new furniture, electronics, clothes and more.
When I knew I could not afford rent anywhere and was going to end up on the street, I rented a big van and made several trips to The Arc of Lakewood thrift store. I had to think before donating an entire apartment's worth of stuff. I chose The Arc because I have an aunt with developmental disabilities who utilizes The Arc's services in Illinois. They help her with employment which makes her feel good about herself.
The doom of homelessness didn't sting as much knowing I had done something to help others by giving away all my possessions. When I left my previous home in Illinois, I also gave away large amounts of my belongings.
Selfishness, then homelessness
I have lived a very privileged life. I never wanted for anything as a child and, for the most part, always have had good-paying jobs. Despite that, I was selfish for many years. Selfishness does not bring happiness.
Homelessness changed my point of view about what it means to receive when in need. A winter coat with a working zipper is a gold mine to a homeless person, who often runs around in tattered coats with broken zippers. Hand warmers are always much appreciated, too.
In summer months, people who go out to homeless encampments and pass out bottles of water are beloved. Homeless people often cannot find water during the day because it is shut off at many public restrooms.
"National Give Something Away Day was established on July 15, 2015, by Linda Eaton Hall-Fulcher, a self-proclaimed giver," according to NationalToday.com. "On the day's Facebook page, Linda advocates giving back to the world. According to her, this day is for everyone who cares."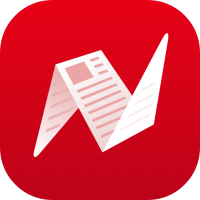 This is original content from NewsBreak's Creator Program. Join today to publish and share your own content.