Just as Major League Baseball All-Star week wraps up in Denver, the city will host another big sporting event with an important message this weekend.
The Military Basketball Association, or MBA, will play its championship games July 16-18 at Auraria Campus. In addition to basketball, the event brings awareness of veteran suicide, post-traumatic stress, and resiliency.
The tournament begins Friday. The total number of teams is set to 24, with 16 men's and eight women's teams playing in a pool play format.
"We began this project by reaching out to Denver City Councilman Chris Herndon to secure venues to host the event while the MBA volunteer leadership were tasked to secure sponsors for support," according to a Military Basketball Association news release.
Wounded Warrior Project is a sponsor of the event. "This year, Wounded Warrior Project is a top tier sponsor and will continue to be an example of goodwill and compassion to the millions of veterans around the world," according to an MBA news release. "With so many veterans seeking assistance with transition services, behavioral health, education benefits, and opportunities to participate in morale uplifting events, the MBA is proud to have the support of the Wounded Warrior Project…"
Organizers say event may become permanent
Councilman Herndon read a proclamation at Monday's City Council meeting about the tourney coming to Denver. "The MBA's mission of 'Life through Basketball' focuses on raising awareness of the behavioral health concerns veterans face, especially the challenges and stigmas around Post-Traumatic Stress Disorder and the need for supports in reducing the rate of veteran suicide," the proclamation reads. "The competition will be live-streamed to military installations across the U.S. and around the world."
Herndon said he hopes the MBA's championships in Denver becomes a regular event. Mike Meyers, commissioner of the MBA, agreed. "I'm excited about the long-term opportunity of bringing this to Denver," he said upon accepting the proclamation. He said he is a survivor of PTSI, where the "I" stands for "injury" instead of a "D" for "disorder."
He said the league's mission is to "get athletes and so many veterans to come out of the shadows."
Slam dunk, three-point contests also in play
The championship games also will include a slam dunk and three-point contest.
"On Saturday, the men's and women's MBA tournament basketball games will take place for the entire day and will be live streamed for the public to watch," according to an MBA news release. "On Sunday, the MBA tournament will culminate with an entertaining slam dunk and three-point competition, followed by an exciting women's and men's finals championship game that will be open to the public.
"National and local sponsors will be in attendance providing information on their services and products and also will be part of the MBA's Finals tournament contest giveaway."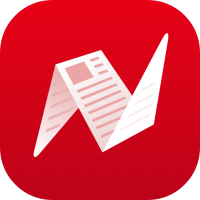 This is original content from NewsBreak's Creator Program. Join today to publish and share your own content.