The winds of change are blowing at Denver International Airport, with its CEO stepping down, a new leader being appointed, and flights to Paris being added.
The Denver City Council approved Monday the appointment of Philip Washington, former leader of the Los Angeles Metropolitan Transit Authority, as the Denver International Airport CEO. The council approved his appointment despite the fact he has been accused of managing corrupt public agencies.
Council members Chris Hinds and Robin Kniech were absent.
"Phil Washington has a long track record of managing public agencies with large budgets and close partnerships with federal agencies, and leading innovative and transformative projects," according to a city staff report. "From 2000 to 2015, Phil served as Assistant General Manager (2000-2009) and General Manager and CEO (2009-2015) for metro Denver's Regional Transportation District (RTD).
"As RTD GM, Phil led and implemented the FasTracks program, one of the largest voter-approved transportation expansion programs in the country at the time. He also implemented the nation's first and only $2.2 billion transit public-private partnership, resulting in the University of Colorado A Line, which opened in 2016."
Washington: I'm not corrupt
In Denver news reports the past several weeks, Washington claims he's not part of the corruption in Los Angeles. In one report, longtime Southern California politician Sheila Kuehl praises Washington, saying Denver was smart to make him their top airport pick.
But it was during career politician Kuehl's leadership of the L.A. Metro board that Washington refused to pay the sheriff's department bills as CEO.
According to The Current Report, Washington has been refusing to comply with criminal corruption warrants in Los Angeles for quite some time.
"CEO Phillip Washington is currently refusing to comply with criminal warrants as he steps down from his position at L.A. Metro, the ninth largest transportation agency in the country," The Current Report wrote in May. "The Situation at LA Metro sounds eerily familiar to the way Washington, left his former employer, Denver Regional Transit District."
City staff report supports appointment
According to the city staff report, Washington's track record in Los Angeles was strong. "As L.A. Metro's CEO, Washington managed a balanced budget in excess of $8 billion a year, was responsible for overseeing between $18 and $20 billion in capital projects and provided oversight of an agency with 11,000 employees that transports 1.2 million boarding passengers daily. Phil also recently led the President Biden/Vice-President Kamala Harris Department of Transportation for the then-incoming Biden Administration."
Several people wrote letters of recommendation for Washington, such as Lee Kathryn Gash-Maxey, president of the Colorado Black Chamber of Commerce. "The Colorado Black Chamber of Commerce is pleased to provide its unequivocal support for Mayor Hancock's appointment," she writes.
She goes on to quote Jake Gilmore, a board member of the Colorado Black Chamber. "While here in Denver, (Washington) exhibited extraordinary leadership skills and vision in his handling of all aspects of this mega-project, especially in his inclusion of small minority and women-owned businesses throughout the entire process."
Proclamation salutes Kim Day, outgoing DIA CEO
Also Monday, the council said goodbye to outgoing airport CEO Kim Day. Day served from April 2008 until the end of this month.
"Kim Day facilitated the growth of passenger traffic from 51.2 million in 2009 to 69 million in 2019," according to the proclamation. "Revenue also increased from $842 million to $1.2 billion, making DEN (the official name for DIA) the largest economic engine for Colorado and the region, contributing more than $33 billion to the state's economy."
Council member Chris Herndon read the proclamation. He came to Denver several years ago to take a job with United Airlines at Denver International Airport.
"The airport has come so far," he said. Denver has been named "Best Airport" by several domestic and worldwide organizations. "Talk about an award-winning airport," City Council President Stacie Gilmore said.
Council member Kevin Flynn thanked Day for her "sometimes brutal assessment and frank honesty when things went wrong."
Day thanked the council for their kind words in accepting the proclamation. "This job is like working at airport Disneyland," Day said. "What I mean by that is there has been political support for this airport since the day it opened."
Industrywide, politics tend to slow progress at airports, Day believes. She said Denver is unique in the industry. "I loved being the steward of this amazing asset," Day said.
Today, DIA offers flights to 214 destinations. That's up from 170 when Kay started. New destinations include Tokyo, Paris, Zurich, Reykjavik, and Panama City.
Day saw DIA rise to the third-busiest airport in the nation. "Kim Day prepared DEN for the future through the airport's new master plan, DEN's real estate strategic plan, and more than $3.5 billion in major infrastructure projects including Hotel and Transit Center, Gate Expansion Program and Great Hall Project," according to the proclamation.
Airport pens incentive with Air France for Paris flights
Also Monday, the council signed a deal with Air France regarding its new non-stop flights to Paris.
"This request is for an operational and marketing Incentive agreement with Air France for new nonstop international service to Paris-Charles de Gaulle (CDG) International Airport in Paris, France," according to a city staff report. "This is a new nonstop destination which qualifies for an Operational and Marketing Incentive not to exceed $2,000,000. Denver International Airport's Airline Incentive Program is offered to all air carriers providing qualifying scheduled passenger service. Air France qualifies for this incentive because they are offering new nonstop scheduled international service at Denver International Airport."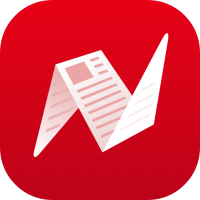 This is original content from NewsBreak's Creator Program. Join today to publish and share your own content.