Although homeless advocates have a winning scorecard at the state Capitol, it's still a war zone for the unhoused on the streets of Denver.
Colorado Coalition for the Homeless released its annual legislative report this week. The same day, Homeless Out Loud released information about the City of Denver's latest crackdown on encampments.
Denver's launching a civilian "street enforcement team" to deal with the growing number of encampments. "The street enforcement team will be unarmed civilians that will enforce quality of life ordinances in the City and County of Denver," according to a job post on the city website. "The street enforcement team will have the authority to issue citations for a wide range of ordinance violations, but not make arrests. The street enforcement team member will enhance public safety through proactive patrols and enforcement of ordinances.'
In other words, at street level life's about to become even more miserable for Denver's unhoused residents. "This enforcement team was clearly created to further police unhoused people living in public spaces," according to Denver Homeless Out Loud, an advocacy group for people experiencing homelessness. "This team will be policing unhoused, poor, and black and brown people. Sending civilians out to police our public spaces where poor and unhoused people live is a recipe for disaster.
"Increased policing of our communities for crimes of poverty and existence will not lead to housing, sanitation, health, or safety for anyone in our community. Instead, it will lead to unpayable tickets, debt, later arrest and jail time, increased poverty and desperation, distrust and heightened tension on the streets, and violation of human rights to exist in public space."
Success under the gold dome
Meantime, another Denver homeless advocacy group, the Coalition for the Homeless, announced legislative victories at the state capitol. "The Coalition actively engaged on 39 bills, 38 of which were introduced," according to the Coalition's annual legislative report. "Of these, 37 resulted in favorable outcomes. In total, CCH tracked 102 bills, 90 of which passed and 12 of which were killed.
"Education and advocacy helped shape the policy process through drafting language, participating in stakeholder convenings, engaging in direct lobbying, giving testimony, sending action alerts to the Coalition's network of over 15,000 individuals, writing letters, and generating support on social media. Community members sent 3,204 messages to legislators in support of the organization's priorities."
The Coalition prioritized the following legislative efforts:
· Shaping pandemic response for housing and homelessness
· Refunding cuts made during 2020 session
· Expand access to funding homelessness services statewide
· Strengthening renter protections
· Broadening access to public benefits
· Defending the rights of unhoused Coloradans
· Addressing Colorado's opioid crisis through increased resources and a harm reduction approach
· Reforming the criminal justice system to reduce the jail-to-homelessness cycle
"This was a banner year for investment in affordable housing and creative housing policy. CCH helped shape and lobby for four successful bills," according to the legislative update. "One bill, SB21-242 (Senators Gonzales and Pettersen; Representatives Gonzales-Gutierrez and Woodrow), provides $30 million for the rental, acquisition, and renovation of underutilized hotels and motels to provide shelter and affordable housing to people experiencing homelessness. It also expands eligibility for rental assistance and supportive services to include people experiencing homelessness.
"The Coalition's experience with using hotel and motel space for protective action and activated respite at the height of the COVID-19 pandemic for people experiencing homelessness informed the drafting of this critical bill."
Meanwhile, back on the streets
Meantime, the civilian enforcement team is being assembled to shoo homeless people around. "The qualifications for this job only require one to have minimal basic communication skills, and while they state there will be de-escalation training, no skills in this area are required, nor any trauma informed care, or cultural competency," according to Denver Homeless Out Loud. "Instead, there is more interest in ensuring those getting this job can 'use pepper spray and other defensive equipment,'" according to the job posting.
"Sending these street enforcers out to ticket people for crimes of public existence is going to escalate anger and fear in our community, not heal it. Getting nicely told to move along, a ticket, or pepper spray in the face, places further harm on unhoused, poor, and black and brown communities."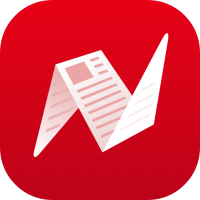 This is original content from NewsBreak's Creator Program. Join today to publish and share your own content.