The City and County of Denver may donate a large amount of firefighting equipment to a volunteer fire department in Mexico.
The Denver City Council will vote on the matter at Monday's City Council meeting.
Bomberos Voluntarios de San Pedro, Coahuila, Mexico will receive the windfall, if approved by the council. According to a staff report, the equipment is "expired."
Extrication equipment and protective firefighter gear are included in the donation. It includes: 12 spreaders, 12 power units, 8 cutters, 13 rams, as well as personal protective equipment in the form of 31 NXG2 self-contained breathing apparatus (SCBA) packs and five sets of jackets and pants as well as bunking personal protective gear.
The Mexican department currently has only two SCBA packs from 1995.
"The Denver Fire Department adheres to a replacement cycle for capital equipment based on safety requirements for operational and personal protective equipment," according to the staff report. "The listed items were primarily inherited from mergers with other fire departments and have vastly exceeded their expiration dates. Although the listed items no longer meet the required National Fire Protection Administration (NFPA) guidelines followed by Denver Fire Department, they are still functional and would be of great value to the Bomberos Voluntarios de San Pedro, Coahuila, Mexico."
Equipment valued at $1,170
The Mexican department has 21 volunteer firefighters serving about 200,000 residents. "They respond to approximately 3,200 structural fires, auto accidents and EMS calls annually," according to the city report. "The volunteer firefighters also have a partnership with the local Red Cross and have five firefighters currently assigned to their unit to provide continual assistance to reduce COVID spread, as vaccinations are still limited in this and other regions of Mexico. They are a self-funded department."
The equipment is valued at $1,170, according to a city staff report. "The firefighting and protective equipment obtained by the department (in Mexico) is limited and also extremely outdated. The donation of items from the Denver Fire Department would assist their community needs for emergency response and go a long way in helping them protect the life and safety of their residents."
The Denver Fire Department says the donation is a win-win because Denver needs more storage space at the academy for upcoming training and recruitment classes.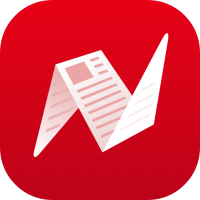 This is original content from NewsBreak's Creator Program. Join today to publish and share your own content.