Homelessness in Denver is a hot story. But why don't we hear much about homeless children?
Homelessness is an unpleasant topic for most people to digest. It's why people walk so fast by people experiencing homelessness and don't make eye contract.
The idea that a child can be homeless is a particularly disturbing reality for many Americans to grasp. So, we don't talk about it.
But children experiencing homelessness is a growing epidemic, including in Colorado. Invisiblepeople.tv addressed the issue in a blog post this week.
More than 2.5 million children are homeless nationwide, according to Invisiblepeople.tv. That means one in every 30 children are homeless.
"According to the National Center on Family Homelessness, youth homelessness climbed to a historic high back in 2014," according to a blog post. "It has been an uphill battle ever since."
More than 21,000 children enrolled in Colorado Public Schools experienced homelessness during the 2019-20 academic year, according to statistics provided by the Colorado Department of Education. Of that number, almost 3,700 do not have a parent or guardian present.
Children await foster care, situations unstable
About 2,600 Colorado children stay in shelters or transitional housing while awaiting placement in foster care. More than 2,100 live in motels with family members. Some sleep on friends' couches or even hide under a bed when a friend secretly puts them up, unbeknownst to their parents.
"Homeless youth service center Covenant House reports that nearly 40 percent of all homeless people nationwide are under 18," according to Invisiblepeople.tv. "Homeless children and teenagers face unique challenges that adults who are experiencing homelessness either do not face at all or do not face to the same degree. Examples include:
Trouble concentrating or attending school
Abandonment issues stemming from parental separation
Clashes with police
Exposure to human trafficking and forced labor
Exposure to violence
Unable to obtain even temporary shelter (example: not being old enough to rent an apartment or hotel room)
Hunger a huge problem for homeless kids
"According to stats, 57 percent of homeless children under 18 claim to go without food often, at least one day out of every month," according to the blog post. "So, the next time you link homelessness to starvation, instead of picturing a middle-aged addict shivering under a bridge, try picturing a five-year-old boy who hasn't seen his mother in 15 weeks.
"He has no idea where his parents are or why his stomach keeps making that painful gurgling sound."
The site profiles several homeless people in Denver, including 22-year-old Charles, who has been homeless since age 16.
"When I first walked up on Charles, he was writing out his sign to panhandle. Being a marketer by trade I was curious and asked him what works," a reporter for Invisiblepeople.tv wrote. "Charles responded 'the truth', which is a brilliant lesson for all of us."
Foster care kids fall in and out of homelessness
The foster care system has been unable to shelter some children. Many repeatedly fall into homelessness. "As I travel focusing on homeless youth, I keep hearing horrible stories of foster care being repeated," according to Invisiblepeople.tv. "Our broken foster care system plays a huge role in both youth and adult homelessness."
The Denver Rescue Mission estimates there are 420 families with children experiencing homelessness in Denver at any time. The Mission's STAR program provides transitional housing for families.
One success story is that of Noreen and her young son, David. Noreen and her son have disabilities. When their husband and father died, they could not provide for themselves.
Mother, child find new life at Rescue Mission
"In the spring of 2020, she talked to a Mission case manager and shared about her housing situation and that her son has autism and learning disabilities," according to the Mission website. "She was delighted when she got a phone call from the Mission a few months later as soon as intakes opened back up following the COVID-19 lockdown.
"'When I got to The Crossing, I broke down in tears,' Noreen said. 'If I would have had the money, I would have paid [our rent], but I didn't. I just lost my husband. I was only getting $826 a month. What was I to do?"'
Noreen is working on finding permanent housing for herself and David. "Her biggest hope is to find a home for her and David and for him to always attend a good school and receive the occupational, speech and physical therapy that he needs," case worker Cindy explains on the website. "She really loves her son. What's going on with David is of paramount importance [to her]. "It's really sweet—seeing her mother's heart."
Unfortunately, the needs of children experiencing homelessness are many. Some aren't getting the help they need. That's why Noreen is grateful for the help she received.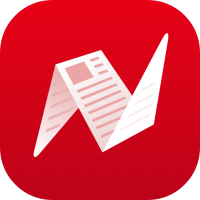 This is original content from NewsBreak's Creator Program. Join today to publish and share your own content.