Denver Mayor Michael Hancock announced Wednesday the city is stepping up efforts to house people experiencing homelessness, including buying more hotels and motels.
More safe outdoor spaces -- sanctioned tent communities with toilets and trash pick-up -- also can be expected, the mayor announced. And expect a surge in housing voucher programs through the Denver Housing Authority.
The news conference was held at a new shelter for men operated by Denver Rescue Mission. The 24-hour shelter offers a medical clinic on-site run by Colorado Coalition for the Homeless. Case management also is provided.
Motels and hotels offer ways to house homeless people quickly. They also come equipped with everyday necessities like room phones, linen, and laundry facilities.
I live in a former hotel owned by Colorado Coalition for the Homeless. I pay a third of my income up to $1,026 per month for rent. Some pay $65 per month because all they have coming in is a few hundred dollars a month. Others pay nothing because they have no income.
"House keys have more power to improve a life than a tent," Hancock said at the news conference.
Healthcare services a must when providing housing
The hotel model when paired with healthcare services has proven effective at improving outcomes for people experiencing homelessness. The city plans to purchase the former Stay Inn in the Central Park area first and convert it into housing.
Hancock also said the city will continue at its current pace of homeless encampment sweeps, or "cleanups" as the mayor's office likes to call them. In fact, soon the city will deploy a civilian enforcement team to address the encampments, Hancock said.
"You are going to see us continue to enforce the law and get to as many encampments as we can," the mayor added.
The sweeps consist of backhoes scooping up entire tents at a time in the early morning hours. The displaced are offered space in a shelter but many decline.
Hancock defended the encampment sweeps. He said the city primarily clears encampments based on public health and right-of-way criteria.
Despite popular opinion, Hancock said the sweeps have not been stepped up because of the Major League Baseball All-Star Game coming to the city. The sweeps had been planned long before the city knew it would be hosting the game, Hancock said.
Making shelters more attractive to stay in
Denver's shelters used to be dirty and dangerous, but the city has been working hard to improve conditions. Men no longer sleep on mats strewn upon a cracked floor at Salvation Army Crossroads shelter, which the city purchased. Salvation Army still runs the shelter, but improvements have been made since the city became involved.
That shelter and others like it are now open 24 hours. In the past, homeless people had nowhere to go during the day.
The shelters also are offering meals three times a day. Previously, no shelter in Denver offered more than one meal. Shelters also are now offering laundry on site.
Hancock said the pandemic proved that 24-hour shelters work. He said the city's goal is to make homelessness "rare, brief and one time." He said addressing homelessness in Denver is one of his top three priorities as mayor. The other focus points are reducing crime and strengthening the economy.
Hancock said the pandemic has worsened homelessness in Denver. As eviction moratoriums end, the homeless community may swell.
Shelter will feature a kennel for those with pets
The city's new and remodeled shelters have storage areas for people experiencing homelessness, so they don't have to drag their belongings around all day. This is something the homeless community has longed for.
Hancock announced Wednesday that a men's shelter at 48th and Colorado will now house up to 500 women. A new shelter has opened nearby that will house 600 men. It is being run by Denver Rescue Mission.
Eventually, that shelter will have a kennel for homeless clients with pets. People experiencing homelessness who have pets won't stay in shelters because dogs aren't usually allowed.
Britta Fisher, director of housing stability for Denver, said the city's shelters now serve 2,200 people nightly, on average. That's a 54 percent increase over a year ago.
During the pandemic, the National Guard in Denver helped manage the city's shelters. Fisher said much was learned from them. "We have learned a lot from innovations that arose during this epidemic."
Fisher said a recent survey of shelter clients shows they are better fed, better rested and less anxious under the new improvements.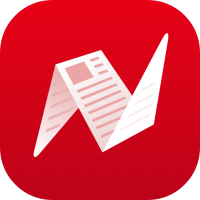 This is original content from NewsBreak's Creator Program. Join today to publish and share your own content.