Denver's affordable housing crisis kept the City Council busy Monday.
The council approved several measures related to housing. First, the council approved allowing residents to build accessory dwelling units on their properties. This allows a homeowner a way to generate rental income while also creating affordable housing.
Under the program, homeowners with incomes of up to 80 percent A.M.I. (adjusted mean income for Denver) qualify. Single people can make up to $54,000 and a household of four can earn up to $78,000. "Denver Housing Authority will provide funding of up to $30,000 (previously $25,000) to homeowners participating in the West Denver Single Family Plus program facilitated by the West Denver Renaissance Collaborative, currently housed within the Denver Housing Authority," according to a city staff report.
The program will cost about $500,000 and last through December 2022. West Denver Renaissance Collaborative's accessory dwelling unit pilot program was created by Denver Housing Authority and other partners "to mitigate involuntary displacement of low- and moderate-income residents within nine west Denver neighborhoods by increasing affordable housing choices, stabilizing homeowners, and building wealth.
"The program provides development assistance, referrals to custom accessory dwelling unit financing, and construction services to support the construction of accessory dwelling units for homeowners."
Denver buys more hotel rooms for homeless
Also Monday, the council changed the verbiage on the resolution allowing safe outdoor spaces in Denver. No longer is there a requirement that 60 percent of the $899,569 contract with Colorado Village Collaborative be dedicated to a singular second site.
The idea for safe open spaces is to have two at a time functioning within the city. Currently the sites are at Regis University, 3333 Regis Blvd., and Park Hill United Methodist Church, 5209 Montview Blvd. A previous site at Denver Community Church, 1595 Pearl St., recently closed.
Safe open spaces are legal tent communities for people experiencing homelessness. Supervision is provided on site as well as working restrooms. Case management is focused on getting residents into permanent housing as quickly as possible.
"This safe open space funding assists strategies to prevent the spread of COVID-19 among people experiencing unsheltered homelessness by providing safe space to socially distance, access to hygiene facilities, and supportive staffing," according to a city staff report.
The council also agreed Monday to spend $1,223,600 more for 140 hotel rooms for people experiencing homelessness through the end of September due to COVID-19. The total contract with the hotel company, JBK Hotels LLC doing business as Aloft, is $7,189,400.
The council also extended food service provided by JBK Hotels in the amount of $322,000 through the end of September.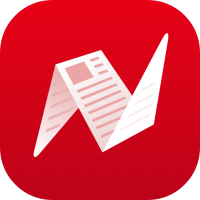 This is original content from NewsBreak's Creator Program. Join today to publish and share your own content.