"Best massage ever, wink, wink," reads a review for Hong Kong Massage, the second entry that pops up when you Google "Denver Massage Parlors."
Prostitution at Denver massage parlors is widespread, or at least has been. A recent bust of such businesses led to several arrests.
With online reviews like the one above, it's no wonder law enforcement and politicians are cracking down on the massage parlors. Denver is the latest municipality to address concerns of human trafficking at massage parlors.
A city committee discussed a proposed ordinance this week for regulating the massage parlors. It unanimously forwarded the proposed law to the full council, which will vote on the matter soon.
The new law requires all massage parlors to register with the city. An application fee would be $500 and there would be an annual license of $250.
Owners must undergo background checks
Owners will be subject to background checks and disclosure of criminal histories. If a business owner has had his license previously revoked or suspended, that also must be reported.
Some businesses that offer massage would be exempt from the law. Those would include healthcare facilities where massage is used as well as independent massage therapists.
According to city staff, the new approach is victim centered. In the past, undercover stings would result in workers being arrested for prostitution.
"The Denver Police Department in partnership with the Denver District Attorney's Office, have identified the need for the regulation of businesses offering massage wherein illicit and unlawful sexual acts as well as public health violations occur under the guise of legitimate massage therapy," according to a city staff report. "The proposal addresses public safety issues along with the social and individual harms caused by the sexual and labor exploitation of persons for profit."
Some illegal massage parlors moved to Denver after Aurora enacted its massage parlor ordinance, according to city staff.
Immigrants, homeless at risk for human trafficking
The new approach is aimed at finding who is profiting from human trafficking going on at massage parlors. Many human trafficking victims live at the massage parlors in unsafe and unsanitary commercial conditions, according to city staff.
Marginalized populations such as immigrants often are at greatest risk for becoming human trafficking victims. People experiencing homelessness, too, sometimes make decisions based on surviving the moment. They don't feel welcome anywhere they go. Camping bans essentially outlaw their very existence.
"In 2012, Denver passed one such camping ban which prohibits people from 'pitching tarps and tents and even covering themselves with a blanket in public spaces,' according to CombatHumanTrafficking.org, also known as the Laboratory to Combat Human Trafficking. "Yet other laws in some cities forbid aggressive panhandling, public urination, or blocking the public right of way.
"These circumstances push individuals experiencing homelessness to make choices they may not otherwise make. Some people may feel forced to agree to a ride offered by an ill-intentioned stranger, accept a job opportunity that's too good to be true, or even exchange sex for something necessary to survive, like a place to sleep for the night."
Operation Bad Apple targets massage clubs
Last August, the Denver District Attorney's Office announced a sting called Operation Bad Apple. "At the core of the indictment is an alleged international human trafficking operation involving illicit massage parlors and illegal marijuana grow operations and violations of Colorado's Organized Crime Control Act," according to a news release by the D.A.'s office.
Seven people were arrested, and 12 businesses cited on 33 felony counts. Beginning in 2019, "The Denver Police Department and Denver District Attorney's Office began a year-long investigation resulting in the indictment which involves Denver Apple Spa, Tulip Spa, 21 Spa, Mojo Massage, Ocean Foot Massage and other entities," according to the news release.
"The defendants are accused of engaging in a pattern of racketeering in which the massage parlors were the nexus for running a complex pimping, prostitution, money laundering and tax evasion operation that generated millions of dollars."
Perpetrators 'hiding in plain sight'
"We believe that the defendants were hiding in plain sight as they trafficked women from China to engage in sex acts with customers of their massage businesses," said Denver District Attorney Beth McCann in a prepared statement.
"This illicit massage parlor network, coupled with several illegal marijuana grow houses, were operating in plain sight under the guise of legitimate business operations," added Attorney General Phil Weiser in a statement. "The criminal enterprise extended across the Front Range and profited off of the exploitation of vulnerable people."
U.S. Attorney Jason Dunn also made a statement. "Human trafficking is a crime that has horrific consequences for people that far too often come from vulnerable populations."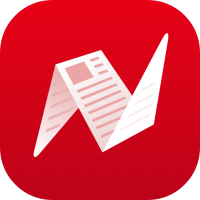 This is original content from NewsBreak's Creator Program. Join today to publish and share your own content.