The Aurora City Council entertained the idea Monday for a one-year pilot program for helping veterans experiencing homelessness become self-sufficient.
The council also heard a presentation from Aurora Mental Health Center about the services it already is providing the homeless community.
Both items were brought forward at the study session meeting by Aurora Mayor Mike Coffman, who has been accused of being anti-homeless. Coffman posed undercover as a homeless person in Denver. He said he embarked on the somewhat dangerous plan to find out what really goes on in the streets. Others said it was a shameless publicity stunt.
"Mayor Coffman has been meeting with the Aurora Veterans Affairs Commission, Adams County Veterans Advisory Commission, Bayaud Enterprises, Inc., Adams County and Aurora City Staff on a pilot program instituted through Adams County to connect unhoused Adams County veterans to services and employment," according to a city staff report. The City of Aurora's 2020 Point in Time count tallied 37 unhoused veterans in the city.
Help finding 'long-term, meaningful employment'
The program would help six veterans at a time find "long-term, meaning employment while being connected to other agencies in the community to obtain other necessary needs, such as housing," according to the staff report. Denver has a similar program already in place.
"Participants will be picked up from wherever they are currently staying in the Adams County portion of the City of Aurora (i.e., shelter, encampments, etc.) and transported to an employment opportunity for 24 hours a week," according to the staff report. "The participants will be asked to complete an additional 15 hours of the week in training, coaching, case management and connecting with additional service providers."
Jobs include work in parks and other open spaces. An on -site supervisor is present from Bayaud. Veterans meet with case workers at least twice a week.
All expected to be placed in housing
City staff expects all veterans who participate in the program will get housing. The goal is to have 60 percent in "long-term meaningful employment" after six months.
The program costs about $288,000. City staff say it can be funded with non-committed marijuana tax dollars of through a private foundation. Other options also are possible.
Coffman wants to enact a camping ban in the city, but he wants to make it more restrictive than Denver's. Most of the council opposes the idea. Besides having the plan largely dismissed twice in committee, he still plans to bring his idea to a council vote next month.
Area cities, overwhelmed by the number of homeless on the streets, have been encouraged by a local collaborative to provide services for homeless veterans first. That's because the infrastructure for delivering care already is in place with the VA. Successes in veteran homeless programs can then be tried and taken to scale in the general homeless population.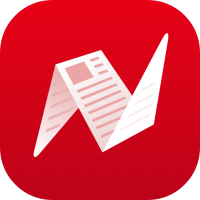 This is original content from NewsBreak's Creator Program. Join today to publish and share your own content.