Type "Phil Washington corruption" into Google and you find out right away he has enemies in Los Angeles.
In fact, a website bearing his name is dedicated to all things Phil Washington and corruption. The site says it's run by "Corruption by Phil Washington", and it even includes a web form for reporting corruption.
The site shows Washington refused to pay the Los Angeles County Sheriff's Department for shifts worked for Los Angeles Metropolitan Transportation Authority, the city transportation agency which Washington led. The site links to PDFs for millions in unpaid bills.
The L.A. Metro transit agency is embattled in corruption charges just as Washington is about to be named CEO of Denver International Airport. He is Denver Mayor Michael Hancock's pick for the job.
Due to a new law recently approved by voters, the Denver City Council has the power to reject the candidate. This could be the first time the council flexes its new muscle. In the past, Hancock could have just swept Washington into office, controversies and all.
In Denver news reports the past several days, Washington claims he's not part of the corruption in Los Angeles. In one report, longtime Southern California politician Sheila Kuehl praises Washington, saying Denver was smart to make him their top airport pick.
But it was during career politician Kuehl's leadership of the L.A. Metro board that Washington refused to pay the sheriff's department bills as CEO.
Some scoff at claims that Washington isn't involved in corruption scandals. He certainly has been accused of such activity time and again. The Corruption by Phil Washington website includes a PDF of a police report filed regarding corruption at L.A. Metro. An employee filed the report after feeling retaliated against for reporting corruption to Washington.
Airport pick refuses to comply with criminal warrants
According to The Current Report, Washington has been refusing to comply with criminal corruption warrants in Los Angeles for quite some time.
"CEO Phillip Washington is currently refusing to comply with criminal warrants as he steps down from his position at L.A. Metro, the ninth largest transportation agency in the country," The Current Report wrote in May. "The Situation at LA Metro sounds eerily familiar to the way Washington, left his former employer, Denver Regional Transit District."
According to Axios Denver, the warrants sought "any letters, emails (including emails sent via personal accounts), recordings, memos, notes, messages or other communications" between Washington and 10 other officials between Jan. 1, 2014, and Nov. 15, 2020.
"The warrant also lists a slew of documents related to LA Metro's connection to Peace Over Violence, a nonprofit the agency has hired to run a sexual harassment hotline since 2017," according to Axios. "The sheriff's office confirmed the warrant, signed by a judge, was served Feb. 18. In a statement, it said that the investigation involved records from the nonprofit and L.A. Metro but would not provide further details."
Washington served as head of transportation for President Biden's transition team. As head of the Los Angeles MTA, Washington oversaw construction of new rail lines but declining ridership.
Washington on staff during Denver corruption
Washington was part of a department riddled with corruption in Denver, too.
"Washington left his post as Denver RTD's general manager to join L.A. Metro as CEO in May of 2015, however, back at Denver RTD 'Mile High' consequences of Phillip Washington's public corruption were leading to the imprisonment of one of Denver RTD's senior leadership team and a direct report of Washington," according to The Current Report. "Kenneth Hardin, director of the Denver RTD civil rights division, was convicted in February of 2015 on three counts related to accepting bribes in connection with his official duties as a senior manager at RTD and was sentenced to 18 months in federal prison."
The new law that allows the City Council to question the mayor's appointment was brought forth by council members Candi CeDeBaca and Amanda Sawyer. You can count on both council members having plenty of questions for the mayor's candidate.
They no doubt have done their Googling. "Prior to November, the mayor would have been able to appoint Mr. Washington without a conversation at all. Without a discussion at all. Without ever having anyone answer a single question," councilwoman Sawyer told 9 News. "The reason that we advanced this legislation was specifically to add an element of transparency and accountability in our appointment processes, which haven't existed up to this point."
"The people of the city and county of Denver need some answers," Sawyer told the station.
The council likely will meet with Washington this week during a committee meeting. If approved in committee, his appointment would go before the council for a vote in mid-July.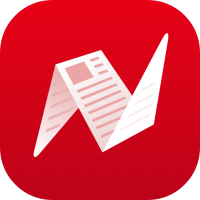 This is original content from NewsBreak's Creator Program. Join today to publish and share your own content.