I get asked this a lot as someone who writes about people experiencing homelessness: What's being done about all the homeless people addicted to meth?
Some people take an unsympathetic view toward meth users experiencing homelessness. People like Aurora Mayor Mike Coffman, who posed undercover as a homeless person in Denver, say they have made their own messes. And that is largely true.
But make no mistake. It is not always the case that homelessness is the result of drug use. Often homelessness leads to drug use.
And the problem seldom gets any better until there's housing first.
"For people who are already struggling to pay their bills, the onset or exacerbation of an addiction may cause them to lose their housing," according to the National Coalition for the Homeless.
"A 2008 survey by the United States Conference of Mayors asked 25 cities for their top three causes of homelessness. Substance abuse was the single largest cause of homelessness for single adults (reported by 68 percent of cities). Substance abuse was also mentioned by 12 percent of cities as one of the top three causes of homelessness for families."
It is important to understand why people experiencing homelessness are attracted to meth. The drug, a stimulant, keeps users awake. They don't want to fall asleep, and risk being bothered by police or other homeless people. Police in most cities do not allow homeless to sleep anywhere on public property.
Meth also curbs hunger. Despite stories that homeless people are well fed, most feeds in Denver take place several blocks or miles from one another. To truly remain full, you must walk from feed to feed all day, burning up an awful lot of calories as you go. Homeless people often are very hungry.
Study explains link between homelessness, meth use
A 2010 study in the journal Substance Abuse also explained the link between homelessness and meth addiction. "Homeless young people report using drugs and alcohol as a coping strategy and often have more favorable attitudes toward drug use than their non-homeless peers," the authors wrote. "Drug use is a common approach to numbing the daily experiences of life on the street and alleviating the stress of street life and the negative emotional effects of traumatic experiences. The stress resulting from sleeping outdoors and in public places may be alleviated or eased by using drugs and alcohol to keep warm and suppress hunger.
"Some drugs are used to help these young people stay awake for extended periods, especially at night when the chances of victimization increase. Drugs also provide a means of escape from the physical and emotional pain associated with surviving on the street."
But at some point, the meth leads to psychosis and hallucinations. Paranoia among meth users is common. When dealing with the psychotic effects of meth, people put themselves at risk for arrest and assault. I have watched this play out repeatedly among people experiencing homelessness.
Acting strangely or yelling for no apparent reason angers others and attracts police. This leads to a criminal history, something many people never experience until homelessness.
'Overamping' and a tough addiction to quit
"Sometimes, people take more methamphetamine than they intend or can tolerate," according to the Drug Policy Alliance. "This can lead to what is known as 'overamping' -- troubling psychological effects like anxiety or paranoia, or physical effects like overheating, increased blood pressure, or rapid heartbeat. This is more likely when the person has not slept, eaten enough food, or is dehydrated. Overamping can make someone feel nervous or disoriented, or even feel sick."
There is no highly effective treatment for methamphetamine addiction. "Although medications have proven effective in treating some substance use disorders, there are currently no medications that counteract the specific effects of methamphetamine or that prolong abstinence from and reduce the misuse of methamphetamine by an individual addicted to the drug," according to the National Institute on Drug Abuse.
Methamphetamine usually proves challenging to quit. For that reason, many homeless outreach organizations and their health care providers advocate for a "harm reduction" approach to treatment. That means the focus is on coaching a patient to use the drug less often. This seems more doable to people fighting addiction than abstinence.
Less use equates with less harm, studies show. Benefits come from abstaining at least a few times a week for heavy users. In harm reduction treatment, getting a patient to cut their meth use from daily to three times a week is considered a success. If you can get someone to reduce their use to three times a week, maybe it will be possible for them to achieve abstinence with future coaching.
How do homeless people afford meth?
Many people wonder how people experiencing homelessness can afford meth with no money and no income. Meth is everywhere on the street. Each cluster of encampments usually is home to at least one or two dealers.
Dealers deputize people who will peddle their meth in exchange for a free supply.
Some homeless people "fly a sign" (panhandle by the roadside) to support their daily drug habit. If they make $20 in a few hours, as many do, they have enough money to stay high a while longer. And the cycle just repeats itself: Panhandle, get high. Panhandle, get high.
Other homeless people will sell items they find on the street.
Some dealers take food stamp cards in exchange for drugs. I have seen this happen dozens of times.
Homelessness is miserable. It is scary. Without housing, life is a dangerous circus day in and day out.
With a little luck, eventually people addicted to meth find housing. Then they have their basic human needs met like a toilet, shower, a safe place to sleep and keep their belongings (a home) and hopefully a case worker and medical professionals who care. People can and often do find sobriety from hard drugs after homelessness.
"In addition to housing, supported housing programs offer services such as mental health treatment, physical health care, education and employment opportunities, peer support, and daily living and money management skills training," according to the National Coalition for the Homeless. Such programs are available in Denver, but the waiting lists are sometimes several years long.
Resiliency may help homeless kick drugs
One study showed that young people experiencing homelessness are remarkably resilient. This may help them when it comes to kicking drugs.
"Resiliency is the ability to thrive and adapt despite stressful situations," according to the study in the journal Substance Abuse. "Homeless young adults are remarkably resilient as they are able to identify survival processes that help them manage a variety of stressors, including the lack of housing and food, loss of family or friends, victimization, physical discomfort and disease.
"Although the stress of homelessness can increase the risk of substance abuse and dependence, some homeless young people overcome this vulnerability. Therefore, identifying factors that influence the severity of substance use among homeless young adults may assist service providers in tailoring treatment and services that maximize the strengths and resources of these young people."
What aggravates meth use is people having nowhere safe to sleep at night. As part of a harm reduction model, housing immediately relieves the addicted of the stressors of homelessness. In this reduced state of agitation, people experiencing homelessness are for more likely to at least reduce their drug use. Most people who use meth know it's bad for them and would like to be able to quit.
People experiencing homelessness fear outreach workers
The challenge is getting people experiencing homelessness to trust outreach workers enough to access help. Many have been through injustices real and perceived with police. Many have experienced health workers in emergency rooms who make it no secret they despise the homeless.
As angry as some people are that homeless people often use meth, people experiencing homelessness are angry life is so hard.
The harm reduction approach being used across the nation is perhaps the best chance to get meth addicts on a path to sobriety. This is a strategy used by health care workers with Colorado Coalition for the Homeless. The less drugs people engaged in harm reduction treatment use, the better they feel. The better they feel, the more motivated they are to stay sober.
Many people do become sober from meth. If you know someone experiencing homeless, understanding their addiction to crystal meth may help you better understand why housing first is so important to the rehabilitation process.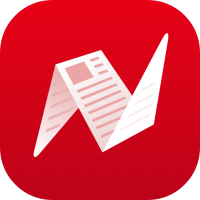 This is original content from NewsBreak's Creator Program. Join today to publish and share your own content.