Colorado Gov. Jared Polis has taken to the airwaves to remind Coloradans not to set off illegal fireworks this Fourth of July holiday season.
In television commercials that began to air statewide this week, the state's top official warmly reminds everyone to celebrate safely. It's best for your neighbors and for Colorado wildlife to follow fireworks laws, Polis says in the commercial.
Only buy legal fireworks approved to be sold at licensed outlets, he reminds consumers.
"Leave the big shows to the pros," a voiceover booms. Large, professional fireworks displays must apply for permits.
Fireworks enthusiasts who balk at the law face fines and up to six months in jail. It's hard to imagine how the law is enforced with so many fireworks going off simultaneously, especially the closer we get to the holiday. Aurora is one city that has a dedicated fireworks patrol investigating complaints.
Legal fireworks can't leave the ground
Fireworks that are allowed in Colorado can't make much of a bang. "Permissible fireworks are non-explosive and are not intended to leave the ground. Specifically, they are small firework devices that produce audible or visual effects through combustion," according to an issue brief by Colorado Legislative Council Staff.
"The types of fireworks that are permissible in Colorado include fountains, ground spinners, illuminating torches, dipped sticks and sparklers; toy propellants; trick noisemakers and tube devices. Permissible fireworks may not contain more than 50 milligrams of explosive composition."
If you're caught setting off rockets that explode in the sky, or even firecrackers, you could face jail time, according to the brief.
"Local law enforcement agencies enforce the state fireworks laws," the brief reports. "The sale or use of illegal fireworks is a Class 3 misdemeanor resulting in a fine of $50 to $750 and up to six months in jail. In addition, violators can have their fireworks seized. Municipalities may prescribe and enforce more severe penalties for any violations of their ordinances restricting the sale and use of fireworks."
Lakewood, for example, levies fines as high as $2,650 for violating the fireworks code. Even smoke bombs and sparklers are outlawed in Lakewood.
Aurora cracks down on illegal fireworks
Aurora is one city that takes fireworks seriously and seeks to prosecute offenders. Aurora responds to fireworks complaints and follows up to see if those affected by the fireworks want to press charges. However, officials usually learn that neighbors don't want to file criminal charges.
Filing a complaint about fireworks is easy. In Aurora and Lakewood, residents can report illegal fireworks through an online complaint form.
Aurora Fire and Rescue officials discussed their 2021 strategy for fireworks enforcement at a recent City Council committee meeting. "The approach to enforcement will be five cars solely dedicated to fireworks enforcement beginning on July 1," according to the meeting minutes. "Beginning on the afternoon of July 4, there will be nine cars dedicated to firework enforcement with a combination of Aurora Fire and Rescue and Aurora Police Department personnel.
"The last day of enforcement will be July 5 with five cars. Marketing and education will consist of notifications through the Aurora Water bills, Facebook, Twitter, the department webpage, and Instagram."
Councilman Gruber thinks parties will be 'huge'
Aurora City Councilman Dave Gruber said he thinks this year's July 4 celebrations will be huge. "This is going to be the first of two years where people are going to be able to celebrate July 4 without masks on," he said.
He wanted to know if the community's annual fireworks display will be held this year. Last year it was not. There were fire dangers present as well as COVID-19.
It still has not been determined whether the fireworks display will be held, although there has been a great deal of rain lately. That should bode well for the chances of a fireworks display. The decision whether to hold the fireworks show will be held closer to July 4 based on weather conditions.
Gruber said illegal fireworks shows skyrocketed last year with the community's sanctioned fireworks show not being held.
Tips for lighting legal fireworks
The city of Boulder offers these tips when lighting legal fireworks:
Adults should supervise.
Keep a bucket of water or garden hose and a fire extinguisher at the ready.
Never have any portion of your body directly over a fireworks device when lighting the fuse.
Light one item at a time, then quickly move back.
Never try to re-light or pick up unspent or "dud" fireworks.
Don't point or throw fireworks at someone else.
Never carry fireworks in your pocket or shoot them off in metal or glass containers.
Douse the spent device with plenty of water before discarding to prevent a trash fire.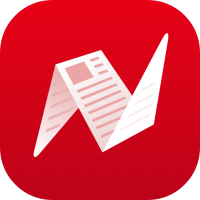 This is original content from NewsBreak's Creator Program. Join today to publish and share your own content.