An increase in COVID cases is being blamed for short-term stock market dips.
Meanwhile, every wise investor knows this could just be the beginning of the inevitable financial collapse that's been looming over our heads for some time.
If you're scrambling to protect your wealth, you might be a little late to the game. That said, there are still opportunities worth exploring.
So, here I will look at what a possible crisis investment portfolio might look like.
The Coming Crisis
Even in the best economic circumstances, it's best practice to prepare for a downturn. You never want to get too comfortable.
But as the government continues to print more money, and inflation unfolds before our very eyes – milk is up 5%, bacon is up 13%, gas is up 30%, transportation is up 16% – it's become clear that an economic crisis is fast approaching.
Economist Harry S. Dent Jr. has been predicting the crash for a while, and he even said:
This thing will be hell.
In many ways, we're already beginning to see its effects. And it might even be too late to build a crisis portfolio unless you've got a pile of unused capital laying around. Even then, investing is tricky business. But you'd be better off putting that wealth into a vehicle with a guaranteed payout than holding onto it.
That said, it's never too early to learn what you can do to better protect yourself against crisis and economic meltdowns.
Building Your Crisis Investment Strategy
Obviously, there are many thoughts on how to build your recession-proof investment strategy.
There isn't one right way to do it, and there's no such thing as a fail-proof formula. Investing is risky business no matter how you look at it, and you're typically better off playing with money you wouldn't mind losing.
And if you're like most people, and don't have huge sums to invest, you're generally better off sticking to proven concepts than trying to innovate.
With that established, here are some thoughts on what to invest in.
Precious Metals
Precious metals, like gold and silver, are a go-to when it comes to crisis investing.
You may have noticed their value fluctuating on sites like KITCO, but the reality is, in a scenario where fiat currencies are worthless, precious metals will still hold their value.
Remember – the "agreed upon" value makes no difference except on the stock exchange. It still comes down to supply and demand when fiat currencies tank.
And you will find that this is a theme with some of the other investment opportunities defined here.
Cryptocurrency
The crypto frenzy is far from over, as its value is set to rocket to the moon by the end of this year. And if it doesn't, you will see investors trading in their crypto for precious metals.
With the recent market correction, the overall value of cryptocurrency is down. But it's important to recognize that crypto has gone through multiple market corrections. This is nothing new.
Cryptocurrency is the perfect counter to the government's reliance on inflation as well.
Infinite Banking
What is Infinite Banking?
CFI explains it this way:
Infinite banking refers to a process by which an individual becomes his or her own banker.
The process leverages whole life insurance policies, which you can borrow against instead of relying on banks and loans. These policies distribute dividends to the insured.
Although not strictly an investment vehicle, there are several advantages of Infinite Banking that make it attractive:
The value of your policy and funds available for loan increase daily.
Policy loans can be paid back at your own pace.
Infinite Banking is built on policies that distribute dividends to policy holders.
Be sure to find a qualified agent if you're looking to set up your own Infinite Bank.
Essential Supplies
In a total collapse scenario, essential supplies – like food and water – are going to matter a whole lot more than other types of investments.
It's easy to think "the grocery stores will always be open," but if fiat currencies become worthless, and a food crisis occurs, owning precious metals may not amount to much.
You can prep to the extent that makes sense to you – you don't necessarily need to be an extremist about it. But it can't hurt to build up your backup cache, just in case.
Profitable Skills
I've invested hundreds of thousands of dollars into my own education and ongoing personal development, and I don't regret a penny spent.
Regardless of whether there's a collapse, there are certain skills that will always prove profitable.
Jeffrey Green says if you want to thrive in a post-collapse world, there are 10 skills that will prove most beneficial. They are:
Organic gardening and food production
Food processing and preservation
Hunting, fishing, gathering
Animal husbandry
Construction
Alternative energy and fuels
Water purification
First aid and natural medicine
Mechanics
Soap and candle making
I would argue that "communication" should be added to the list, because you would need to barter and trade with others.
Don't Forget to Diversify
Or, as they say, "don't put all your eggs in one basket."
Diversifying can help you safeguard against losses, because let's face it, all investing is kind of risky. You never know what might do well, and what might perform poorly.
That said, I can't see most conventional investment vehicles being worthwhile right now. You might be able to get some short-term gains, but long-term, all sectors suffer in an economic crisis.
Stocks are riding the roller coaster as we speak, and while they are, I can only see it being a good time to buy. Not to sell.
Property is often considered a great investment, but its value is beyond inflated at this time.
It would be best to invest in something with a guaranteed payout, like a bond, or as mentioned earlier, an Infinite Banking Concept. You might sacrifice some short-term gains, but it's not a bad tradeoff for your long-term security.
Final Thoughts
Bottom line – put your resources, your time, and your energy into things that will be worth something in a total collapse scenario.
No, it may not come to that, but if you aren't prepared, you could be caught in the shuffle of trying to secure necessities for living, even as it becomes increasingly difficult to do so.
Sources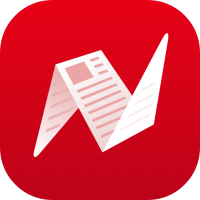 This is original content from NewsBreak's Creator Program. Join today to publish and share your own content.