"I am sorry to break it to you, but you've been eating junk in the name of health," said my nutritionist friend from McGill University, as I was frugally drizzling the dressing over my salad.
I gave him a furious look, wanting to squeeze the entire dressing bottle over his crisp white shirt. "If you don't consider this salad and dressing healthy, what is it?" I asked arrogantly.
"It's easy to get confused about what's healthy because of the clever food packaging and marketing," he answered with concerns.
Whether you're health-conscious or not, there're certain foods you must avoid at all costs because of the chronic health damage they bring with them. But if you did, then the food companies would go bankrupt. He added.
Then, randomly he pointed out nine unhealthy foods that most of us label "healthy alternative."
So, allow me to share the same with you so that you stay away from them the next time you go grocery shopping or to a restaurant.
1. Agave nectar
Agave nectar, often known as agave syrup, is one of the most popular "natural" sweeteners. Often considered a sugar substitute, agave nectar is much worse than sugar.
Later, when I carefully understood every ingredient of the food item during my "No Sugar Challenge," I discovered its real identity.
Sugar is harmful because it contains excessive amounts of fructose that damages our metabolic equilibrium. Research suggests sugar contains 50 percent fructose and 55 percent high fructose corn syrup, while agave includes 70–90 percent.
So, if you compare gram by gram, agave is far worse than regular sugar.
2. Real Fruit Juice With No Sugar Added
Fruit juices are healthy. We've been taught to believe this lie. When we resisted eating fruits in childhood, we were served juice under the pretext of consuming something healthy.
Though fruit juice contains "natural" sugar, they're unhealthy.
Dr. Christopher Baird, a research scientist, says,
"When you eat whole fruits, the dietary fiber in the pulp bonds with the natural sugar of the fruit through your gastrointestinal tract. It makes it harder for your body to absorb the sugar and takes longer to digest. This process allows your body to use sugar directly as a source of energy.
Drinking fruit juice, on the other hand, leads to a blood sugar spike. Though fruit juice contains vitamins and minerals, it includes a huge amount of sugar as fructose and glucose. Fructose causes fat build-up and influences our gut hormones, leaving us feeling more hungry."
So, please don't fall for fruit juices even though they're sugar-free.
3. Margarine
Everyone knows butter is a bad food choice as it has high saturated fats. That's why many health experts are rooting for margarine instead.
But research proves that none of them are healthy. I stopped using both.
Butter has enough saturated fat to clog the arteries, while margarine contains a combination of saturated and trans-fats. So both are equally harmful.
The healthiest choice is to use liquid oils extracted from olives, coconuts, flax seeds, etc.
Try to eat real butter (preferably grass-fed) if you want, but avoid margarine with trans fat.
If you find it difficult to limit the margarine or butter usage in your cooking, read the nutrition facts before buying and settle upon products that contain less to no trans fat. Your future self will thank you for this decision.
4. Energy Drinks
Athletes lose a significant amount of electrolytes (salts and sugar) while playing. So, they need instant energy, which energy drinks supply.
But research suggests that most people don't need additional sugar or salt to maintain their energy levels.
Though energy drinks are promoted as healthy due to slightly lower sugar, it can't deny that there's "added sugar" in them.
5. Baked Veggie Chips
Baked + Vegetables = Healthy
Many food manufacturers have forced us to believe in this equation. Just because it's baked and contains veggies doesn't mean they're healthy.
Most packaged versions are only made with 60–70 percent produce. Here's the breakdown when you compare a serving of veggie chips to a serving of potato chips:
Potato Chips, 1 oz
Calories. 160
Fat 10 g + 1.5 sat fat
Carbs 15 g
Sodium 170 mg
Veggie Chips, 1 oz.
Calories 130
Fat 7 g + 1 g sat fat
Carbs. 16 g
Sodium. 230 mg
This may be a trap for healthy eaters because they assume they're eating spinach, beets, even zucchini, while in reality, they're binging starchy vegetables in addition to salt, Palmolive oil, and yes — potatoes and corn starch.
6. The Darling Whole Wheat
Readymade whole-wheat products are a scam.
If the wheat grains are pulverized into very fine powder-like, they increase the blood sugar just as refined flour. Besides, studies show that modern wheat may cause inflammation and increased cholesterol levels compared to the older varieties.
So, unless you're using coarse wheat grains in your diet, you must limit consuming them.
7. Granola
I might break many hearts by busted the myth that granola is unhealthy.
According to Healthline, most granolas include butter, vegetable oil, and white sugar. Just a half-cup of Kellogg's Special K Touch Honey Granola contains 9 grams of sugar from 4 distinct sources, including white sugar, molasses, honey, corn syrup.
So make sure you're choosing low to no sugar granola with wholesome ingredients.
8. Canned Soups/Beans
Opening a can of soup instead of a burger or pizza may be the first step in the direction of a less healthy body.
Although a large number of soup companies promise to be a fantastic choice, they are typically loaded with salt and sugar.
According to Campbell Website, there is a massive 26 grams of sugar and 39% of sodium RDA in one cup Campbell Harvest Tomato with Basil Soup.
There's even worse news for canned soup lovers.
A study published in the Journal of Clinical Endocrinology and Metabolism has linked the BPA contained in cans to an increased risk of obesity and insulin resistance.
9. Protein Bars
Protein is inevitable for muscle development. However, protein bars are the least healthy options.
Most protein bars are potential saboteurs to your well-being as they contain excessive soy, salt, artificial colors, sugar, and high-fructose corn syrup.
Even sugar-free or low carbs protein bars are no better.
Research published in the Yale Journal of Biology and Medicine ties artificial sweeteners to the increased risk of weight gain and sugar cravings.
Last Sugar-Free Thoughts
Everything that says healthy must not be believed.
I follow a thumb rule:
If any food item makes you question its nutrition facts or ingredients, then it's not healthy. Healthy foods are single-ingredient foods. They speak for themselves; you don't need to read the packaging.
So, the best way to feeling better and reclaiming your health is to focus on whole foods.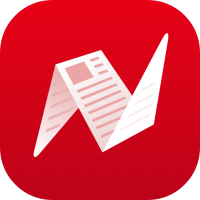 This is original content from NewsBreak's Creator Program. Join today to publish and share your own content.