A 1960s clever marketing stunt created the wrong fitness metric. To stay healthy, you need to walk much less, according to research.
10,000!
It's a nice, round number, with which we've increasingly associated our fitness. You are here that means either you're following the 10,000 steps rule or striving for it.
I was obsessed with this number for a long time. Working full time, I had no time to hit this goal. So, I skipped afternoon rest after lunch, shortened my exercise duration, limited biking, etc. In short, I walked like a maniac.
But, I was highly discouraged when I repeatedly failed to reach this benchmark even after working my ass off. I wanted to flush my Apple watch straight down the toilet in exasperation.
Activity monitors and other fitness technologies sell like hotcakes these days because you and I believe that walking 10,000 steps a day (only) will make us healthy and fit. How much truth lies in this idea, we'll find out in this story.
But, before that, let me tell you that fitness companies are using this emotion to sell their product, as some pedometers and fitness bands are pre-programmed with this "arbitrary goal."
Feeling like a loser, one day, I refused to live in darkness and questioned myself, "Why do I need to hit this target? Who decided this goal for me? Is there any scientific evidence that backs the 10,000 steps rule?
I found startling results on the internet. But, before that, let me tell you, how did this madness begin?
A marketing campaign that created the obsession for 10,000 steps
To capitalize on the enormous popularity of the 1964 Tokyo Olympics, Yamasa company created the world's first wearable step-counter, known as a "Manpo-Kei," which translates as "10,000-step meter."
"The craze and obsession for walking 10k steps started with this marketing campaign," said I-Min Lee, a Harvard Medical School professor of medicine who studies the impact of physical exercise in improving health and avoiding disease.
Based on her interactions with Japanese researchers, she concluded the product's name was picked because the character for "10,000" looked like a man walking.
Though there was no scientific proof to back up this so-called fitness rule, the slogan, "Let's walk 10,000 steps!" resonated with fitness lovers.
As a result, the company made a profit, and the concept of this health indicator became popular worldwide.
If 10,000 steps a day is a fitness myth, how much should you walk?
The American College of Sports Medicine recommends 150 minutes of aerobic activity per week for healthy people to improve and maintain physical fitness.
10,000 steps a day helps us achieve this goal. That's true!
But, it's also true that we live in a culture of physical inactivity, so anything that gets people moving is excellent — that's why this shouldn't be a blanket prescription for everyone!
A research study by Harvard Medical School shows that an average of 4,400 steps a day is sufficient to reduce the risk of death in women. If they did more steps, their mortality rates further continued to drop until they reached about 7,500 steps.
So, increasing daily physical activity by just 2,000 steps (or less than a mile on foot) was associated with more positive health outcomes in older women.
However, people who do not run/walk much and spend their free time swimming, outdoor activities, etc. instead cannot see a striking difference in their fitness levels even when they reach the 10,000-step mark every day.
According to recent research from the University of Texas, if you walk fewer than 5,000 steps a day, your body can less metabolize fat the next day. As a result, the risk of acquiring the cardiovascular disease and diabetes increases as fat accumulates in the body. So, anything above this number is conducive to be healthy.
Experts recommend walking more steps if you live a sedentary lifestyle or not engaging in any physical activity.
Walking any arbitrary number of steps must not be your fitness goal
I made a mistake to gauge the wrong fitness metric. But you shouldn't do the same.
Vigorous walking is for those who are unable to exercise. Walking is your friend if any health condition prevents you from having an increased heart rate (by exercising). Why do I say that?
Research states that a sedentary person walking 10,000 steps is almost at par with an active individual walking 3000 steps+light exercise. (depending upon the body build, metabolic rate, age, etc.)
People who sit for eight hours or more every day due to any reasons — lifestyle, profession, habits, etc. are 59 percent more prone to death than those sitting for less than four hours.
But the good news is — you can mitigate the effects of inactivity by engaging in any moderate-intensity physical activity for 60–75 minutes. Walking is not a rule carved in stone. You could do anything like playing indoor golf, hula-hooping, jumping on a trampoline, skipping ropes, etc.
But, again, if your goal is to lose weight or reduce body fat, you'll have to walk more than 10,000 steps. (If walking is the only physical activity for you.)
Walk yourself out of this mental trap of 10,000 steps
I have learned one thing hard and clear — if you live and die by an elastomer band that tells you what to do, you can become neurotic.
Too much of a good thing isn't always good, and "step monitoring" has a downside!
The most important thing is to keep yourself as active as much as possible.
One approach to do this is to walk 10,000 steps. But that's not the only approach!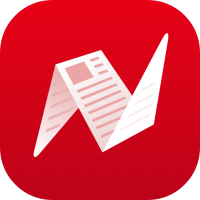 This is original content from NewsBreak's Creator Program. Join today to publish and share your own content.