Massachusetts has so much to offer to the visitors and the residents apart from historical trails and the best food. It's growing slowly and steadily to cater the outdoor lovers.
This state remains a nature lover's ideal location, from interior hills bursting with beautiful leaves and wonderful locations to hike to so many kilometers of incredible beaches along the coast.
The state's many great camping spots are one of the most enjoyable aspects of a visit here.
If you're considering camping in this historic New England state, you'll find enough to enjoy.
Camping in Massachusetts is both simple and enjoyable. All year long, the following state camping sites provide a wonderful opportunity to appreciate different topography, see hidden nooks, and experience the natural world in a comfortable setting.
1. Prospect Mountain Campground
This large campsite, perched at the foot of the Berkshire Mountains, is great for anyone looking to learn more about inner Massachusetts.
It's also ideal for individuals who want to bring their own family because it's a family-owned and operated business. The location has a wide range of amenities for every form of camping you want to do.
When you've finished settling in, there are plenty of activities to do with the whole family. Hiking trails of varying difficulty allow tourists to get up close and personal with the magnificent rolling hills. Because the location is located along the Connecticut River, you may enjoy various fantastic shore sports or simply relax and dip your toes in the water after your hike.
Activities: Hayrides, games, swimming, hiking
Address: PO Box 323, Granville, MA 01034
2. Horseneck Beach State Reservation
Camping is simple at this location. Showers to wash the sand off your feet, clean restrooms, and even a fire pit for family s'mores time at night are all available.
With a contemporary playground, the young ones may play with their pals in between dips in the water.
During the day, enjoy the invigorating cool Atlantic coast waters and moderate waves by wading into the clean waters just a short walk from the property.
Along with your tent, don't forget to pack your binoculars. This is a great spot for bird viewing as well. Thousands of people congregate here. After you've set your tent, they're visible from a variety of angles.
This bustling park in a handy location allows you to camp directly on the beach. Residents and visitors alike may stay near the beach in this section of Cape Cod.
Activities: BIking, bird watching, sailing, swimming
Address: 5 John Reed Rd, Westport, MA 02790
3. Perkins Island, Ipswich River Wildlife Sanctuary, Topsfield
In this amazing natural refuge, Perkins Island is the lone camping spot.
To camp here, you must be a member of Mass Audubon, which ensures that the three campsites and surrounding wilderness are as pure as possible. This tent-only campground has no facilities, so it's a great place for a rustic getaway.
If you like to do impromptu kind of thingy, this place will not upset you. Set amidst the lap of nature, this campsite is a perfect spot for nature lovers. It will definitely give you a feeling of living back in time when man and humans lived in harmony with each other.
Activities: Sightseeing, birdwatching, wildlife spotting
Address: 87 Perkins Row, Topsfield, MA 01983, USA
4. Boston/Cape Cod Koa Holiday
Visit the Plimoth Plantation to get a taste of colonial life in the 17th century, or go on a day excursion to Plymouth, Boston, or Cape Cod.
Close-by golf courses, as well as local seafood eateries and charming boutiques, should not be overlooked.
Middleborough, Massachusetts, is home to this New England campsite, which is situated in a historically significant part of the state. It's a fantastic place to stay while you tour the area and some of the country's oldest cities.
From your tent, RV, or one of the camping cottages or deluxe accommodations, take in the scenery.
A heated swimming pool, mini-golf, jumping pillow, dog park, and a pavilion for family gatherings are just a few of the on-site entertainment options.
Activities: Pool, sightseeing, minigolf
Address: 438 Plymouth St, Middleborough, MA 02346
5. Dune's Edge Campground, Provincetown
In a gorgeous seaside location, this is a peaceful, family-friendly campsite. Set up your tent among the sand dunes and pine trees, and take advantage of the Cape Cod National Seashore's close proximity.
Modern toilets, coin-operated hot showers, dishwashing stations, and a camp store are all available. Pets must be kept on a leash. NR-1 is the location shown.
If you're looking for a weekend getaway from the city's hustle and bustle, this place will definitely quench your soul.
Activities: Sightseeing, biking, hiking,
Address: 386 US-6, Provincetown, MA 02657, USA
So, what're you waiting for!
Start packing your bags and get your RV ready. The unexplored beauty of Massachusetts is calling you.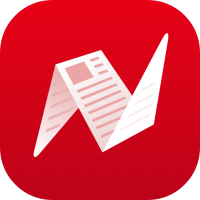 This is original content from NewsBreak's Creator Program. Join today to publish and share your own content.