If you're thinking of going to Las Vegas, let me tell you it's not going to be a one-timer. The electrifying atmosphere and the freedom will make you do there the second time. And third time and then it becomes a loop. And the last thing you know is you're addicted to Vegas.
But, if you're going there for the first time, there's so much to know about the overdose of fun and excitement that can drain you.
1. Be Ready to Walk (a Lot)
Whenever we talk about Vegas, everyone tells you about the casinos, strip clubs, and nightlife but no one tells you about your commitment required to walk. When I say heavy walking, I mean it.
I always end up getting sore feet walking over 30,000 steps in a day. The Strip (Las Vegas Boulevard) is more than 3 miles in length, notwithstanding the huge spaces inside the hotels and casinos.
So, don't forget to bring your coziest and comfortable sneakers as you don't want to wind up your day and end up being in a hotel due to fatigue. The more the merrier. Bring two or three if you're a fashion freak. One daytime sneakers, one cozy pair of sandals, and a nice comfy pair of party shoes for dinner.
2. Know the Slowest and the Busiest Times
There's no such thing as the "peak season" for Vegas. it's crowded all year long.
But there're still some days of the year when you can enjoy Vegas within a budget. Sunday through Thursday the hotel rates are altogether less expensive than Friday and Saturday rates.
Summers are less crowded due to heat and you can mostly find families and elderly people during that period. December is an especially odd month: occupied most of the time, during the National Finals Rodeo, and super occupied around New Year's Eve, however genuinely calm in between—an especially pleasant opportunity to visit due to the holiday decorations.
3. How to Get Cheaper Show Tickets
Local dealer Tix4tonight is the biggest online ticket seller. Visit their website for more advice and their booth locations to enjoy peace of mind at the last minute. There're other legitimate websites like ShowTIckets and Vegas.com but you can hardly find any deals there. Keep checking these websites for hotel deals, and other discounted show tickets.
4. How to Get to the Strip
The Strip is around 4 miles long, but most visitors and tourists stick towards the north and the south ends. Despite the fact that two hotels might be directly close to one another, the walk can be extremely long in light of the sheer size of the properties.
Free cable cars can make things simpler: preferable links: The Shops at Crystals, Bellagio, Vdara, Aria, and Park MGM; another one stretches between Mandalay Bay and Excalibur; one more connects Mirage and Treasure Island (on the west side of the Strip).
However, your best foot-saving choice might be the Regional Transportation Commission's The Deuce, Strip, and Downtown Express (SDX), which is $8 for 24 hours, or $20 for three days.
5. Renting a Car isn't Required
Well, I don't think you will feel the necessity of a rental car if you're going to Vegas for two-three days. I mean there're plenty of things on the Strip and Fremont Street that will easily keep hook you for three days.
But, you're looking for a trip around Vegas to visit beaches or other getaway destinations, you might need a car. And for the first visit, I don't think anyone would be really thinking of going away from Vegas being in Vegas.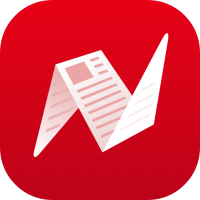 This is original content from NewsBreak's Creator Program. Join today to publish and share your own content.